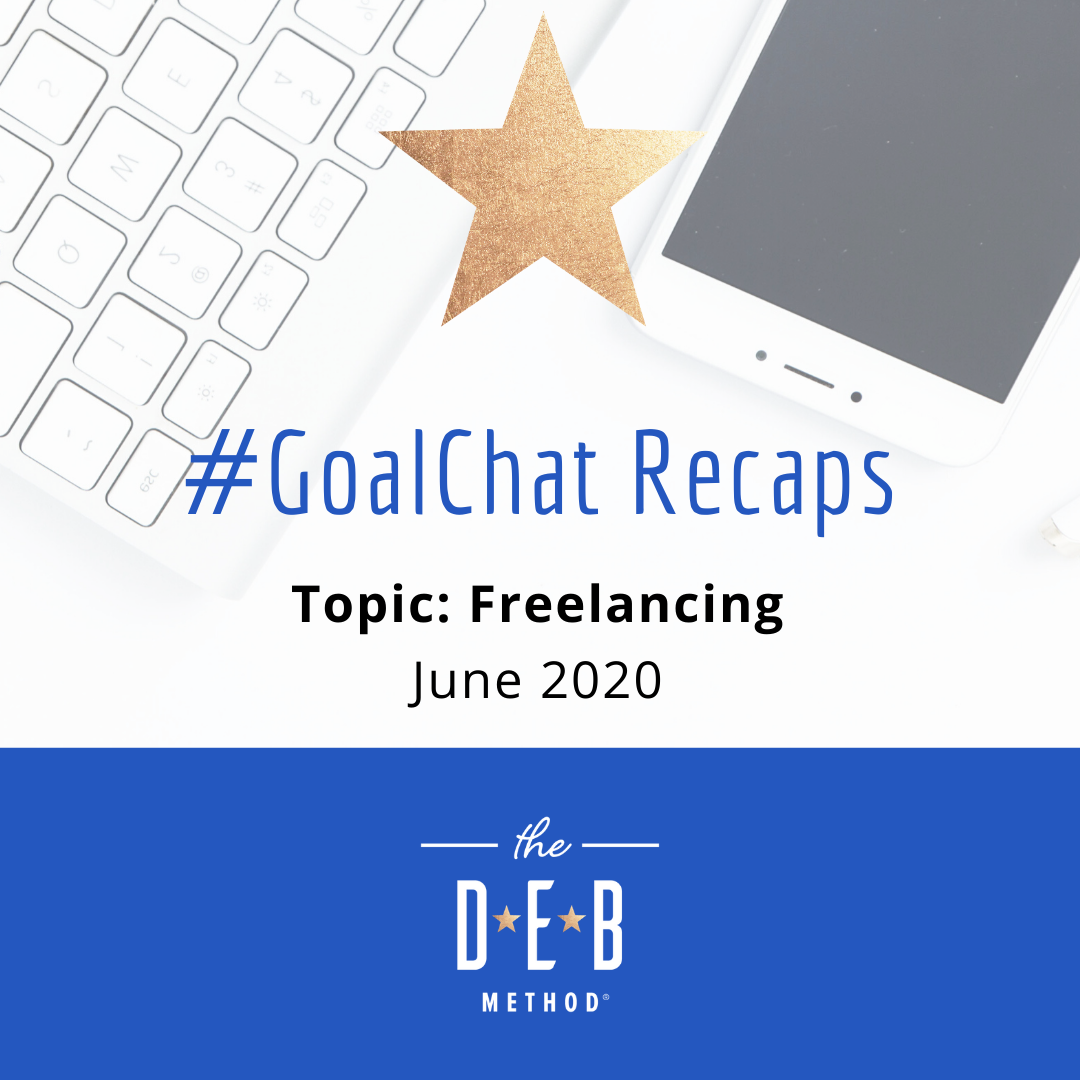 This week on #GoalChatLive, I was joined by #GoalChat regular Naomi Nakashima, founder of the Freelance Writing Success Summit, to talk about Freelancing.
Sunday's Twitter conversation was filled with some great insights and advice.
On Monday, Naomi and I continued the conversation about the benefits and challenges of freelancing. We talked about how to set yourself up for freelance success, when and how to say no, where to find valued resources, the challenge of work-life balance, and much more.
Btw, the Freelance Writing Success Summit runs from June 29 – July 3. My session on Rebooting Your Goals is on the 29th at 11am.
Watch the video:
Read the Twitter Moments Recap.
If you need help with setting boundaries, check out the Twitter chat recap on Saying No.
Bonus Goal: Take a step back and work on your business plan. Not there yet? Work on your Mission & Motto – aka the D in The D*E*B Method. To get what you want, you need to know what you want.
What are your tips for productive Freelancing? Commend below or on the video.
* * *
On next week's #GoalChat the topic is July Goals. Join the Twitter chat on Sunday, June 28, at 7pm PT on Twitter. Then, on Monday, June 29, at 4pm PT William Martel will join me on Facebook Live to talk about Screenwriting. We'll talk about goal-setting, too.