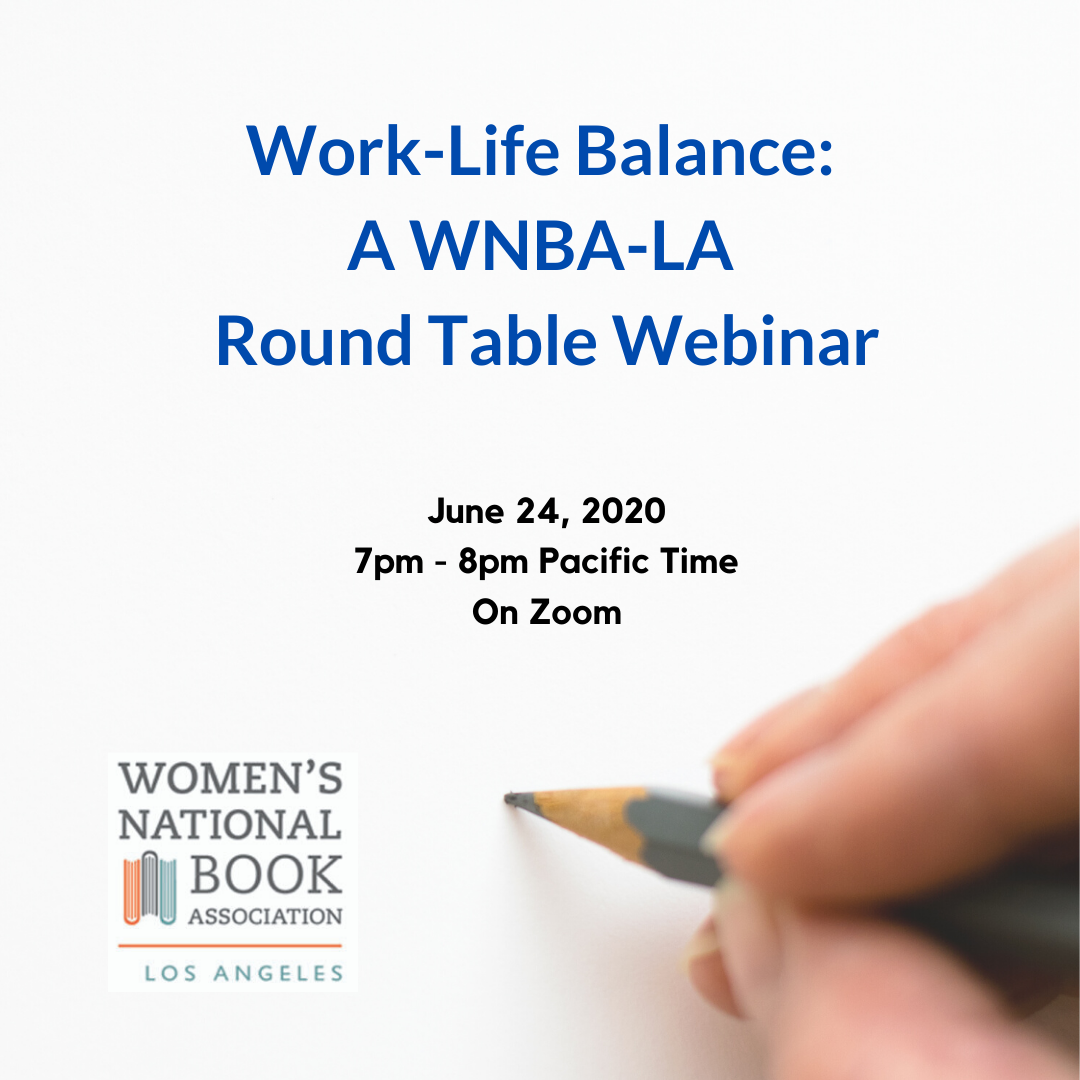 WNBA-LA invites you to take part in a round table conversation on an essential topic: Work-Life Balance.
Are you taking care of yourself?
And how are you managing to juggle work and personal responsibilities, when you are constantly sidelined by challenges, such as mandatory isolation and economic disruption?
Authors Bridgitte Jackson-Buckley and Jen Jones Donatelli join moderator Debra Eckerling to share their stories and tips for achieving balance. After the panel, we will welcome attendees to ask questions, as well as share their experiences and advice.
When: June 24, 7pm PT
Where: Zoom
Register and get more information.
This event is free for members and $10 for non-members. 
The Los Angeles Chapter of the Women's National Book Association brings together individuals with diverse backgrounds to exchange ideas, focus on issues, network, and support the local book community. In an effort to advance knowledge of the world of book publishing and related fields, we welcome, encourage, and educate people from all areas of the book industry, particularly women.
Learn more: https://www.wnba-la.org/about/