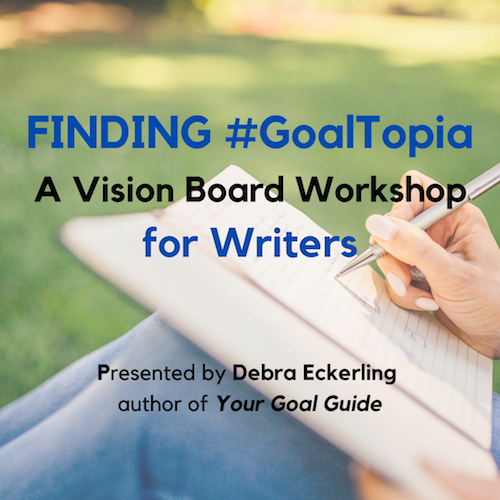 To get what you want, you need to know what you want. It's even better when you can see the goals you are aspiring to achieve.
In this fun, interactive workshop for the Women's National Book Association – San Francisco Chapter, I will lead you through a series of exercises to help you hone in on what you want and then create a vision board – aka Goal Map – for your #GoalTopia. #GoalTopia is that magical place where you are achieving your goals and living your ideal life.
When: August 21, 12pm PT
Where: Zoom
Email me for link.
Visual cues are an inspirational and motivating part of the goal-setting process, and I want to set you up for success. We hope to see you at noon on August 21 for this Vision Board Workshop. Learn more. RSVP on Facebook.