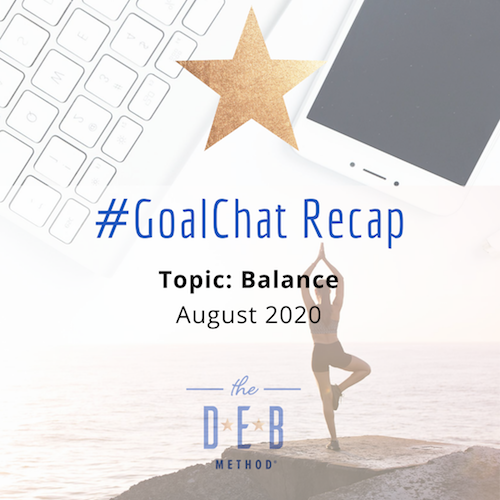 Balance: Not only do you need to find it, you also must keep it and – if you lose it – find it again. The most important thing with finding and maintaining balance is to know yourself, as well as what works for you.
The #GoalChat community shared their experience and tips during this week's chat.
Read the Twitter Moments Recap.
What are your best tips for balance? Comment below.
* * *
Next week's #GoalChat topic is Speaking. Join the Twitter chat on Sunday, August 9, at 7pm PT on Twitter. Then, on Monday, August 10, at 4pm PT public speaking authority Karen Donaldson will be joining me on Facebook Live.