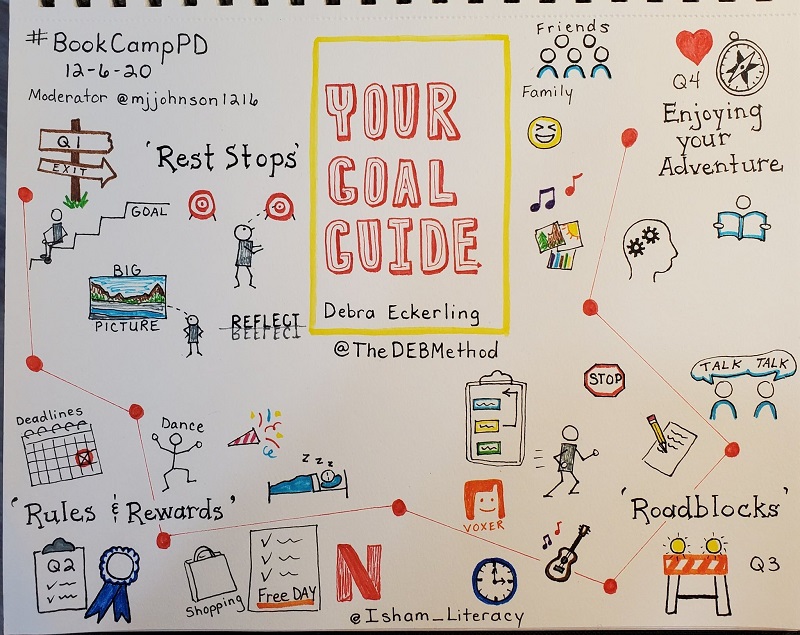 The #BookCampPD Twitter Book Club featured Your Goal Guide on November 29 and December 6. I felt very welcomed by this wonderful, interactive community of education professionals!
To add to my excitement, #BookCampPD founder Meredith Johnson wrote a beautiful endorsement of my book on her blog.
"What an absolutely witty way to craft the writing of a book so educators all across the globe would embrace the steps Debra shares," she wrote. "It was anything but a boring as she guides the reader through visualizing a goal, writing a biography, exploring different destinations and many fun filled other steps. I was having the best time reading through the chapters and imagining what the future could hold."
For more on these Twitter chats …
Be sure to check out this amazing sketch note by Kimberly Isham @Isham_Literacy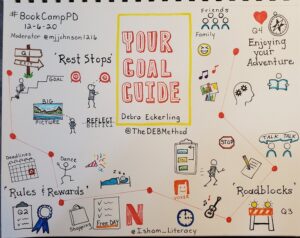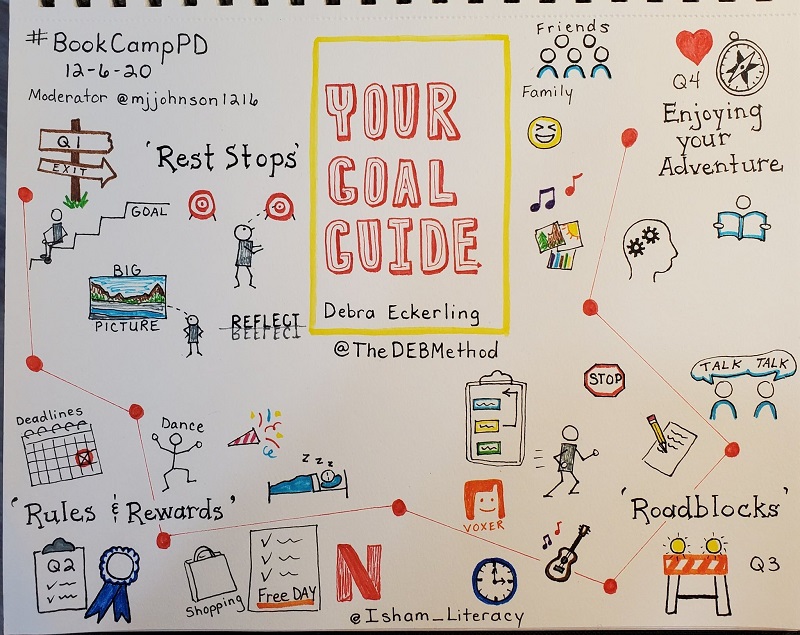 Join the #BookCampPD Twitter chat every Sunday at 4:30pm PT. And also check out the rest of the books being highlighted this season.
Online Book Clubs
Are you interested in using Your Goal Guide: A Roadmap for Setting, Planning and Achieving Your Goals as a selection for your book club? Please reach out. I would be happy to drop in for your discussion. Contact me.