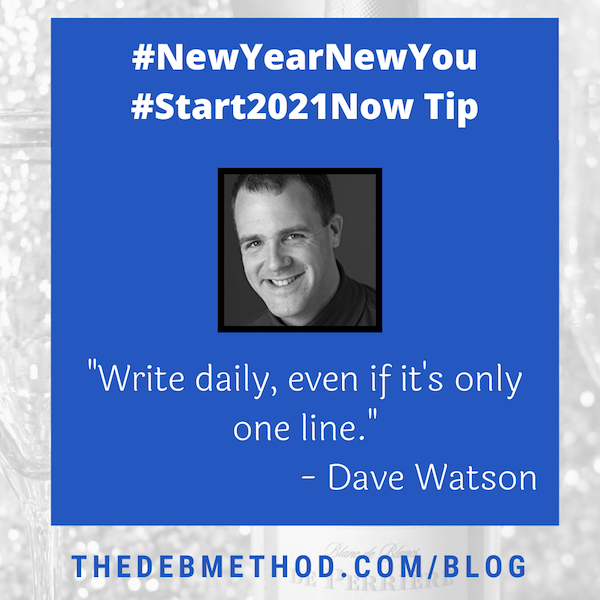 Today's #NewYearNewYou #Start2021Now Tip comes from writer, educator, storytelling enthusiast Dave Watson, founder of Movies Matter and author of Walkabout Undone. Allen shows people how use humor and positivity to deal with changes, challenges, and not-so-funny stuff. I asked Allen to share his wins, goals, and motto, along with his tip to #Start2021Now
Biggest Win in 2020
Finishing the pitch and pilot episode for a streaming series!
3 Big Goals for 2021
Finish YA book
Change day job career
Start radio interview show
Motto for 2021
Keep writing, creating, and active
Dave Watson's Tip to #Start2021Now
Write daily, even if it's only one line.
* * *
How often do you write? What are your writing best practices? Please share in the comments.
* * *
Every day in December, I will post a #NewYearNewYou #Tip on @TheDEBMethod social media accounts. Follow @TheDEBMethod on Twitter, Facebook, and Instagram. And connect on LinkedIn.