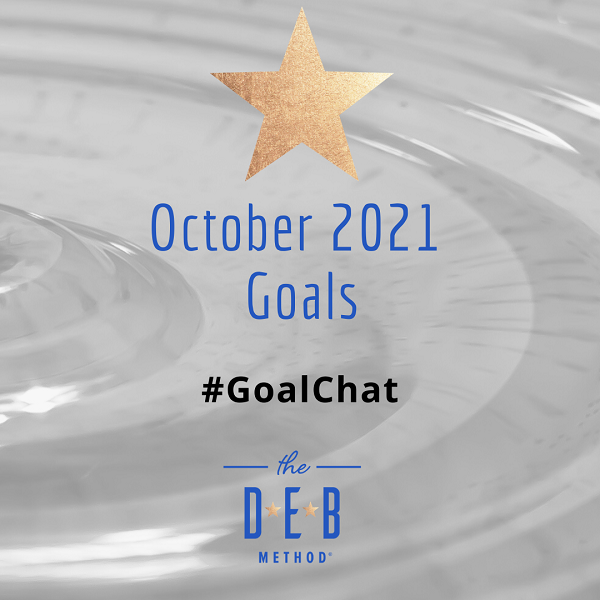 Have you set your October 2021 Goals We have three more months to make an impact this calendar year … two months for those who start the new year on DEBcember 1st! Good thing Impact is the October 2021 GoalChat Theme.
Read about the #GoalChat community's September wins, as well as their personal and professional October 2021 Goals in the Twitter Moments Recap.
Be sure to join our October GoalChatLive Impact Party on September 27, at 4pm PT, with guests Civia Caroline, Kimberley Day, and Karen Laos. 
What was your biggest win in September? What are your October 2021 personal and professional goals? Comment below or in the Facebook group.
* * *
For inspiration and motivation all year long, follow @TheDEBMethod on Twitter, Facebook, and Instagram. And connect on LinkedIn.