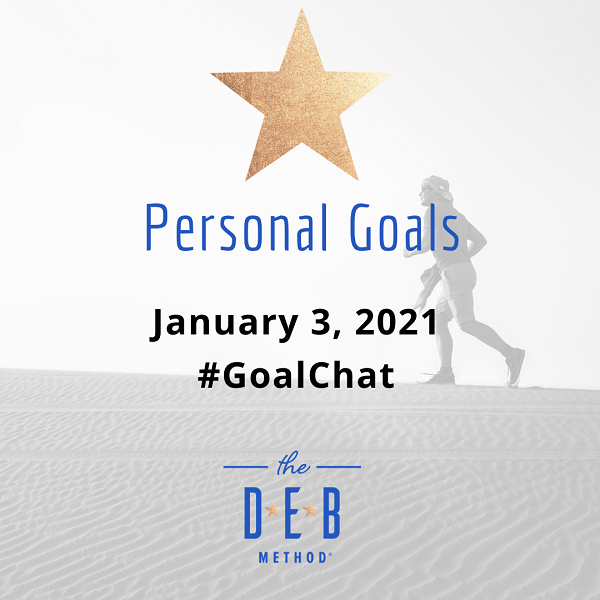 New Year means time to take inventory of personal goals, as they work in tandem with professional ones. Schedule downtime, do things that re-charge and invigorate you, and you will be happier and more productive!
The #GoalChat community shared their personal wins, January and 2021 personal goals, as well as their thoughts on prioritizing personal goals.
Read the Twitter Moments Recap.
Be sure to join our Calendar New Year #GoalChatLive Party on January 4, at 4pm PT. Watch on Facebook.
What was your biggest personal win in 2021? What are your personal goals for 2021? Commend below or in the Facebook group.
* * *
Throughout January, I will post #NewYearNewYou Events, videos, #Tips, and more on @TheDEBMethod social media accounts. Follow @TheDEBMethod on Twitter, Facebook, and Instagram. And connect on LinkedIn.
Grab your copy of my latest book, Your Goal Guide: A Roadmap for Setting, Planning and Achieving Your Goals, and then  join the Your Goal Guide Facebook group.