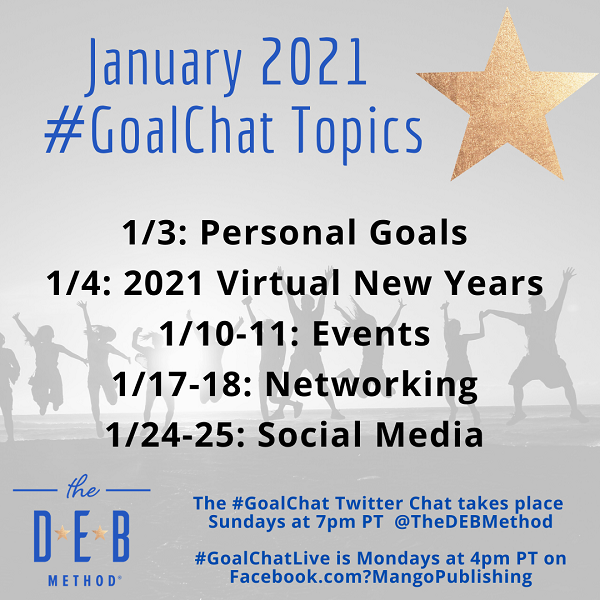 The January 2021 #GoalChat topics are focused on community! Relationship development is such an integral part of reaching your goals. After we celebrate the calendar new year, we will discuss event, networking, and social media. Happy #NewYearNewYou!
Here are the January #GoalChat and #GoalChatLive Topics and Guests:
January 3: Personal Goals
January 4: Virtual New Years #GoalChatLive
January 10: Events  
January 11: Guest is Jeff Pulver, PulveREDU
January 17: Networking
January 18: Guest is Beth Granger, Beth Granger Consulting 
January 24:  Social Media
January 25: Guest is Christine Gritmon, #ChatAboutBrand 
* * *
#GoalChats are every Sunday at 7pm PT, and is Tweeted from @TheDEBMethod Twitter  account.
#GoalChatLive takes place on Mondays at 4pm PT from the Mango Publishing Facebook Page.
Read the Twitter Moments Recaps.