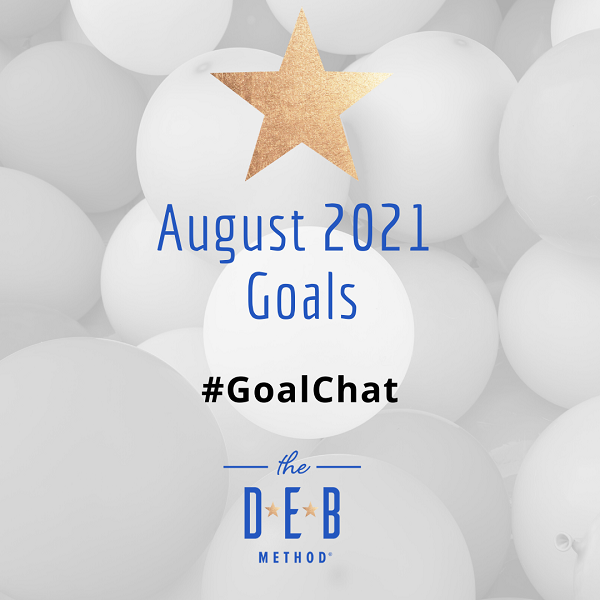 How is your summer? Are you having fun yet? It's about time, don't you think? When you set August 2021 goals, be sure to include aspirations for relaxation and rejuvenation! My August topics are centered around fun, so we're talking Fitness, Imagination, and Food.
Read about the #GoalChat community's July wins, as well as their personal and professional August 2021 Goals in the Twitter Moments Recap.
Be sure to join our August Fun-themed GoalChat on August 2, at 4pm PT too. My guests are Kathy Klotz Guest, Karen Pulver, and Katrina Sawa. 
What was your biggest win in July? What are your personal and professional August 2021 goals? Comment below or in the Facebook group.
* * *
For inspiration and motivation all year long, follow @TheDEBMethod on Twitter, Facebook, and Instagram. And connect on LinkedIn.