The D*E*B Method is my system for goal-setting, project management, and productivity.
It's the easiest way to figure out what you want and how to get it.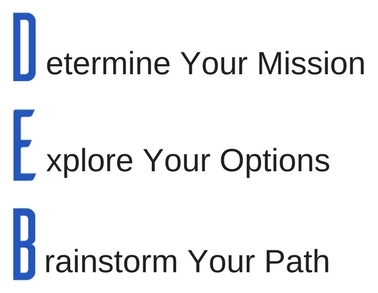 Whether you want to enhance your current business, launch a side project, or start a new career, The D*E*B Method will help you define, plan, and achieve your goals.
CONTACT ME TO GET STARTED!
Debra conducted a Google hangout workshop to assist Wells Fargo Hire LA's Youth Interns prepare their final peer presentations. It was fantastic! Her preparation, presentation, attention to detail, ability to communicate, educate and inspire is top-notch. Not only did Debra provide expert coaching and guidance, she followed up with all the participants to offer continuous support. Debra goes the extra mile in everything she does – she made this intensive, interactive learning experience fun! awesome!
Consultant
Wells Fargo Hire LA's Youth Internship Progran
I offer: