The D*E*B Method is my system for goal-setting, project management, and productivity.
It's the easiest way to figure out what you want and how to get it.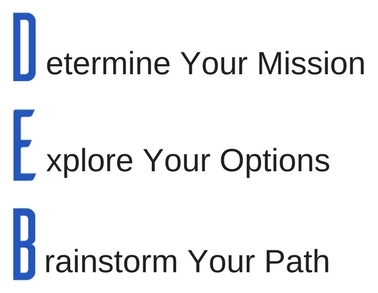 Whether you want to enhance your current business, launch a side project, or start a new career, The D*E*B Method will help you define, plan, and achieve your goals.
CONTACT ME TO GET STARTED!
I recommend Deb as a goal coach if you want to get your book out for the world to enjoy! Within the first hour of working with me and my writing partner, Debra brought awareness and focus on our project's strengths. We also realized areas where our visions of the book were vastly different. These conversations were important to get us off on the right foot. Debra pushed us from merely discussing the book to actually writing the first chapter within days of our conversation.
I offer: