The D*E*B Method is my system for goal-setting, project management, and productivity.
It's the easiest way to figure out what you want and how to get it.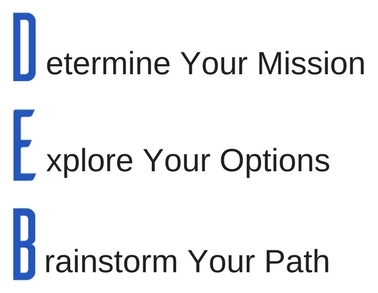 Whether you want to enhance your current business, launch a side project, or start a new career, The D*E*B Method will help you define, plan, and achieve your goals.
CONTACT ME TO GET STARTED!
Deb did a great job building our blog and social media CRM channels. She is very energetic and passionate about creating quality consumer-centric content. In a short time she was able to recruit and build relationships with education subject matter experts and guest experts. She is up-to-date on all the social media channels and understands how to write engaging and compelling social content.
VP Product Marketing
Campus Explorer
I offer: