The D*E*B Method is my system for goal-setting, project management, and productivity.
It's the easiest way to figure out what you want and how to get it.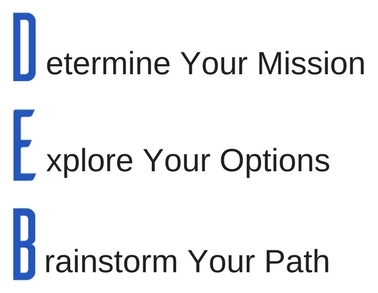 Whether you want to enhance your current business, launch a side project, or start a new career, The D*E*B Method will help you define, plan, and achieve your goals.
CONTACT ME TO GET STARTED!
Debra Eckerling has been a terrific speaker for both The Greater Los Angeles Writers Society (GLAWS) and West Coast Writers Conferences (WC2). She is a professional presenter delivering on-target information for our attendees, and is also a great moderator. Debra always generates a warm, positive energy that inspires an audience.

I recommend her.
I offer: