The D*E*B Method is my system for goal-setting, project management, and productivity.
It's the easiest way to figure out what you want and how to get it.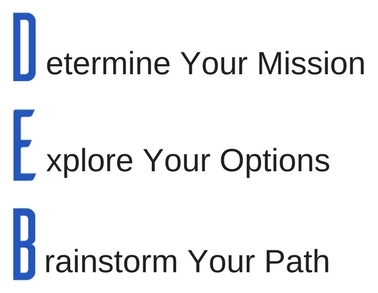 Whether you want to enhance your current business, launch a side project, or start a new career, The D*E*B Method will help you define, plan, and achieve your goals.
CONTACT ME TO GET STARTED!
I have been talking for the past year about writing my own book. It wasn't until I met Debra at a networking event in June 2012 that I realized she would be the perfect person to help me with the process. When I saw how she works, I instantly hired her to walk me through the process. In less than 120 days my book went from a dream to an Amazon best seller. Debra … focus[ed] my efforts on the most important parts of writing my book. If you want to write your own book, I highly suggest you sit down with Debra and consider hiring her to walk you through her plan. She's amazing.
I offer: