The D*E*B Method is my system for goal-setting, project management, and productivity.
It's the easiest way to figure out what you want and how to get it.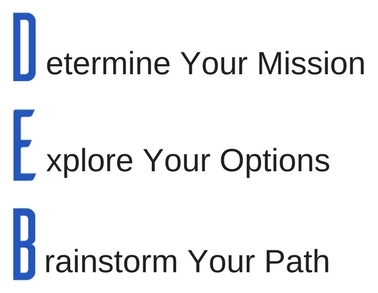 Whether you want to enhance your current business, launch a side project, or start a new career, The D*E*B Method will help you define, plan, and achieve your goals.
CONTACT ME TO GET STARTED!
I went to Deb from a recommendation of a friend and I am so glad I did! I was in the beginning stages of writing my cookbook and she helped me put all of my whirling thoughts into a cohesive and manageable process. Deb was my calm to my crazy and I can't recommend her enough!
I offer: