The D*E*B Method is my system for goal-setting, project management, and productivity.
It's the easiest way to figure out what you want and how to get it.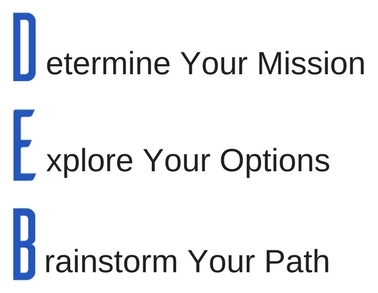 Whether you want to enhance your current business, launch a side project, or start a new career, The D*E*B Method will help you define, plan, and achieve your goals.
CONTACT ME TO GET STARTED!
I always knew I had a book buried deep inside me, hiding behind the layers of fat, muscle, and blood coursing through my veins. When I met Debra Eckerling, I allowed my book, the book I was meant to share with the world, to come out of the closet, just like I had. Thank God, Debra inspired me to once again break through my false beliefs about my ability to write. I've since become known as an international blogger, the go-to guy for coming out with a twist of humor, and have been inspiring humans, regular old humans, to step out of the closets that hold them back from living their most authentic lives!
I offer: