The D*E*B Method is my system for goal-setting, project management, and productivity.
It's the easiest way to figure out what you want and how to get it.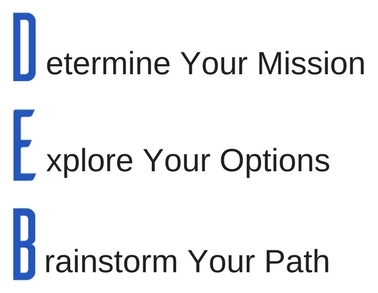 Whether you want to enhance your current business, launch a side project, or start a new career, The D*E*B Method will help you define, plan, and achieve your goals.
CONTACT ME TO GET STARTED!
I hired Debra to help me organize my creative projects, not only did she deliver on that, but she provided me with the structure and goals that enabled me get a project launched from an idea to the web in less than 3 months. Awesome personality, holds you to task and offers great creative advice and insight. I highly recommend Deb's services to any one looking to further their creative or professional career!
I offer: