The D*E*B Method is my system for goal-setting, project management, and productivity.
It's the easiest way to figure out what you want and how to get it.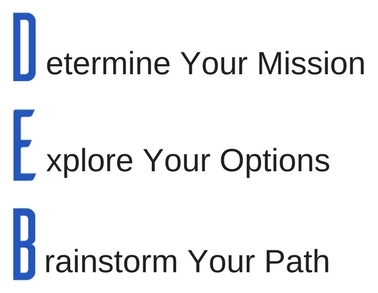 Whether you want to enhance your current business, launch a side project, or start a new career, The D*E*B Method will help you define, plan, and achieve your goals.
CONTACT ME TO GET STARTED!
I've worked with Debra at print and online publications for over a dozen years. And as a professional editor (and writer, and producer, and editor) I am skeptical of self-proclaimed "experts" — especially those offering advice about creative endeavors — but Deb's insights have helped me immensely. She knows what works. Her book Write On Blogging: 51 Tips to Create, Write & Promote Your Blog could only have been written by someone who has been there and done that. Deb's book, her Twitter chats, and her newsletter have changed the way I approach my writing, music, and video projects, and I'm better at my work because of it. She has become a treasured advisor and a personal role model. Thanks, Deb.
I offer: