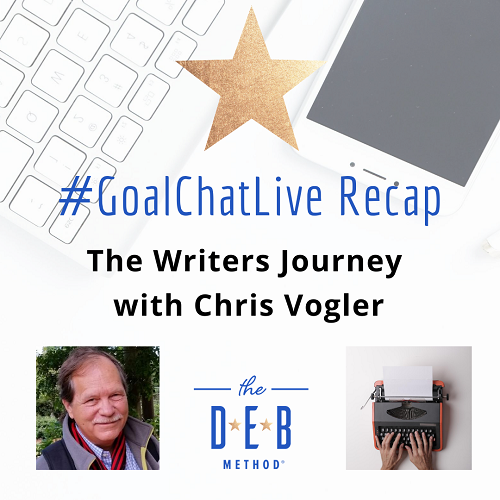 This week, Chris Vogler, author of The Writer's Journey, joined me for #GoalChatLive. Now is not only a great time to write that book or screenplay you have been talking about for years, it's the perfect time to rewrite your own story.
Chris and I had a great conversation about journeys and roadblocks, the value of collaborations and deadlines, the necessity  of routines, and so much more. Chris also dove into The Writer's – and Hero's – Journey itself, how he got where he is today, and some of the challenges he faced along the way. Among other things, Chris is an amazing storyteller. And, even though we talked for almost an hour, the time flew by!
Watch #GoalChatLive with Chris Vogler
Bonus Goal:
Take baby steps on the project you want to do, but never seem to have time to work on. Spend a little time every day, and see how far you can go.
Final Thoughts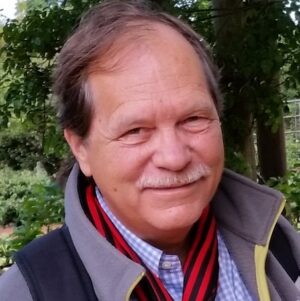 Everyone is facing their own variety of challenges right now. Whether you are writing about someone else's journey – a book, screenplay, or something else- or setting new goals, and making new plans, for yourself, the important thing is to keep going. We know you can do it!
* * *
What are you working on right now? And which tips and tricks will you use to establish routine and going? Please share thoughts on The Writer's Journey, The Hero's Journey, or in the comments or on the video.
* * *
Next Week
On next week's #GoalChat we will be talking about Branding. Join the Twitter chat on Sunday, September 6, at 7pm PT on Twitter. Then, on Monday, September 7, at 4pm PT, Russell Nohelty of Wannabe Presswill join me on Facebook Live.