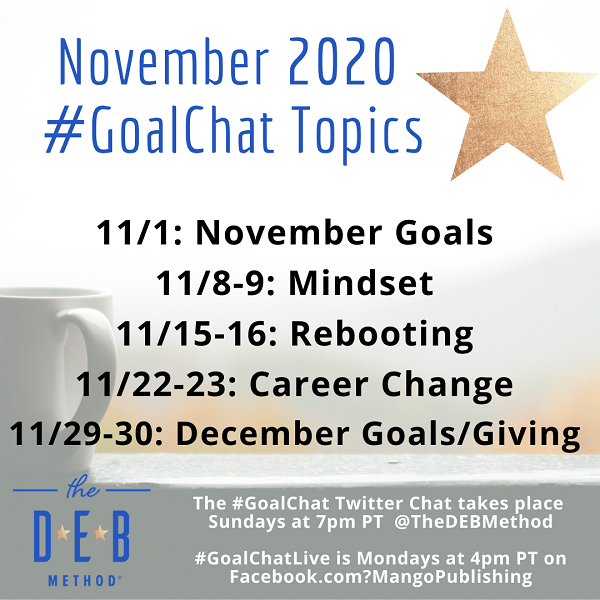 The November 2020 #GoalChat topics are all about prepping for the new year. We're talking about mindset, rebooting, career change, and more.
Here are the November #GoalChat and #GoalChatLive Topics and Guests:
November 1: November Goals.
November 8:  Mindset.
November 9: Guest is author Sara Winokur.
November 15: Rebooting.
November 16: Guest is iOrgapher's Dave Basulto. 
November 22:  Career Change.
November 23: Guest is career counselor Markell Morris. 
November 29:  December Goals.
November 30: Topic is Giving. Guest is Sarah Clarke, Dufferin Media. 
* * *
#GoalChats are every Sunday at 7pm PT, and is Tweeted from @TheDEBMethod Twitter  account.
#GoalChatLive takes place on Mondays at 4pm PT from the Mango Publishing Facebook Page.
Read the Twitter Moments Recaps.