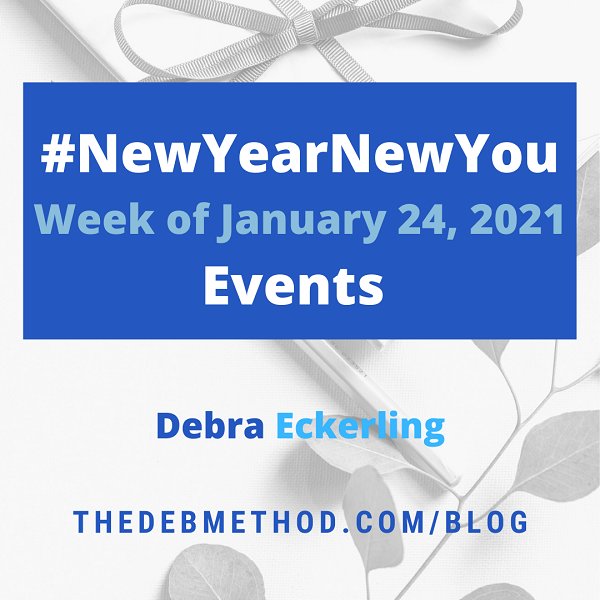 Even though January #NewYearNewYou is winding down, there are still plenty of events to get you motivated in the new year. And wait til you see what I have planned for February Reset!
January 24:  #GoalChat at 7pm PT on Twitter. Topic is Social Media.
January 25: #GoalTopia Vision Board Scavenger Hunt. Register.
January 25: #GoalChat Live at 4pm PT on the Mango Publishing Facebook page. Guest is Christine Gritmon, #ChatAboutBrand 
January 26: The D*E*B Method and Goal-Setting Simplified at Connect Ottawa Networking Meetup at 10am PT. Join us!
* * *
Throughout January, I will post #NewYearNewYou Events, videos, #Tips, and more on @TheDEBMethod social media accounts. Follow @TheDEBMethod on Twitter, Facebook, and Instagram. And connect on LinkedIn.