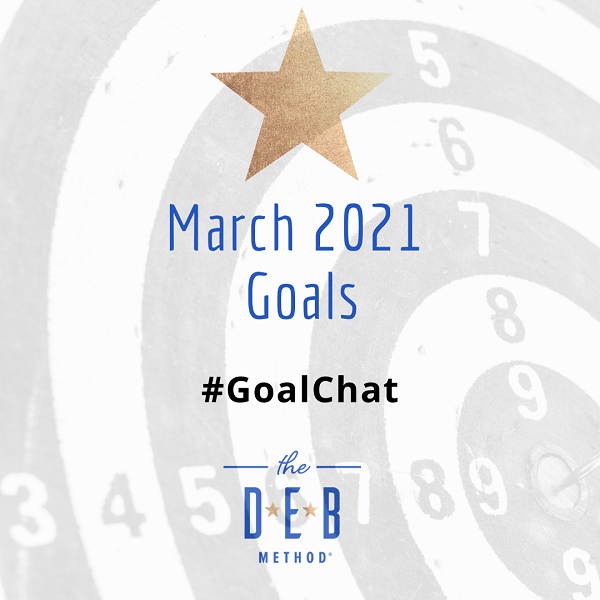 Are you ready to march into March with March 2021 goals? We started the year with NewYearNewYou, before hitting the #FebruaryReset button. March is Women's History Month, and our March theme is Empowerment.
Now is the time to take charge of your time, goals, and dreams … and empower yourself to move forward toward #GoalTopia.
Read about the #GoalChat community's February wins and March 2021 goals – personal and professional – in the March 2021 Goals Twitter Moments Recap.
Be sure to join our #Empowerment #GoalChatLive Party on March 1, at 4pm PT too.
What was your biggest win in February? What are your personal and professional goals for March 2021? Comment below or in the Facebook group.
* * *
For inspiration and motivation all year long, follow @TheDEBMethod on Twitter, Facebook, and Instagram. And connect on LinkedIn.