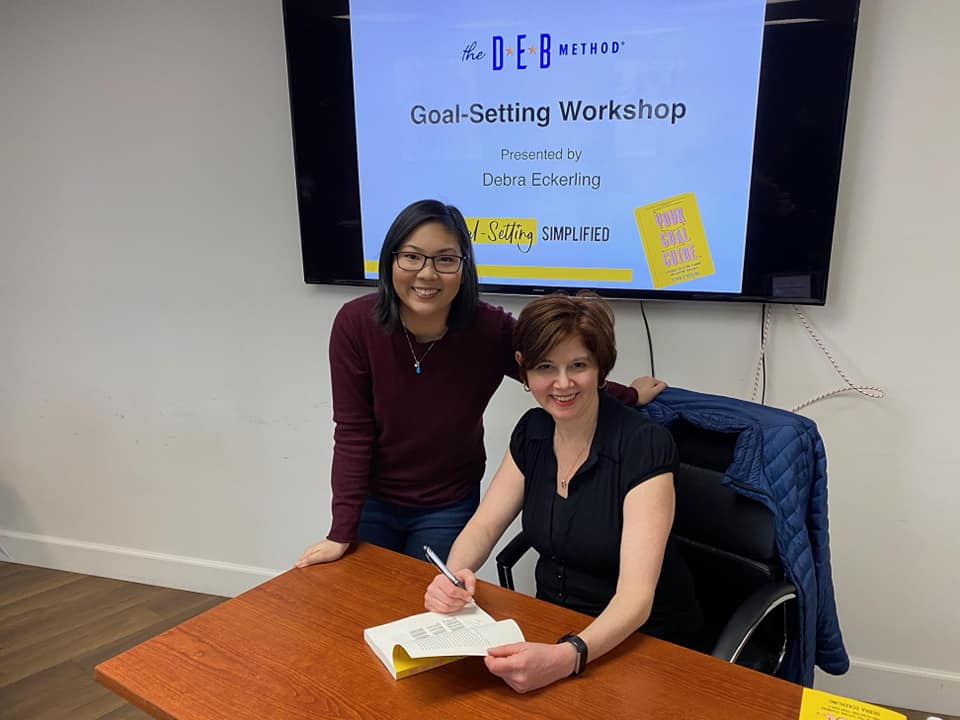 Last Friday's "The D*E*B METHOD Goal-Setting Lunch N Learn" at LAX Coastal Chamber of Commerce was a hit! Attendees in a variety of businesses and backgrounds joined us to get their year started on the right foot.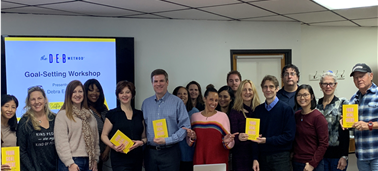 "We all know the saying, "If you put it into the universe, it's more likely to become a reality." Today we learned; if you brainstorm, journal, repeat journal, organize and prioritize, the likelihood of your thoughts becoming a reality are that much greater," the Chamber's Director of Business Relations Kelli Trombley wrote after the event.
"We thank you for starting our new year with a bang by sharing your wisdom and making us bigger, better, stronger in both our professional and personal life!"
Added attendee Jon Lescoulie, "Deb, your talk was excellent and I look forward to reading the signed copy of your book and gaining more knowledge on goal-setting. This is not just about goal-setting, it's powerful life planning. I needed some encouragement and inspiration in setting long-term goals for myself and I believe that many of the ideas presented in your book will help me focus in 2020."
* * *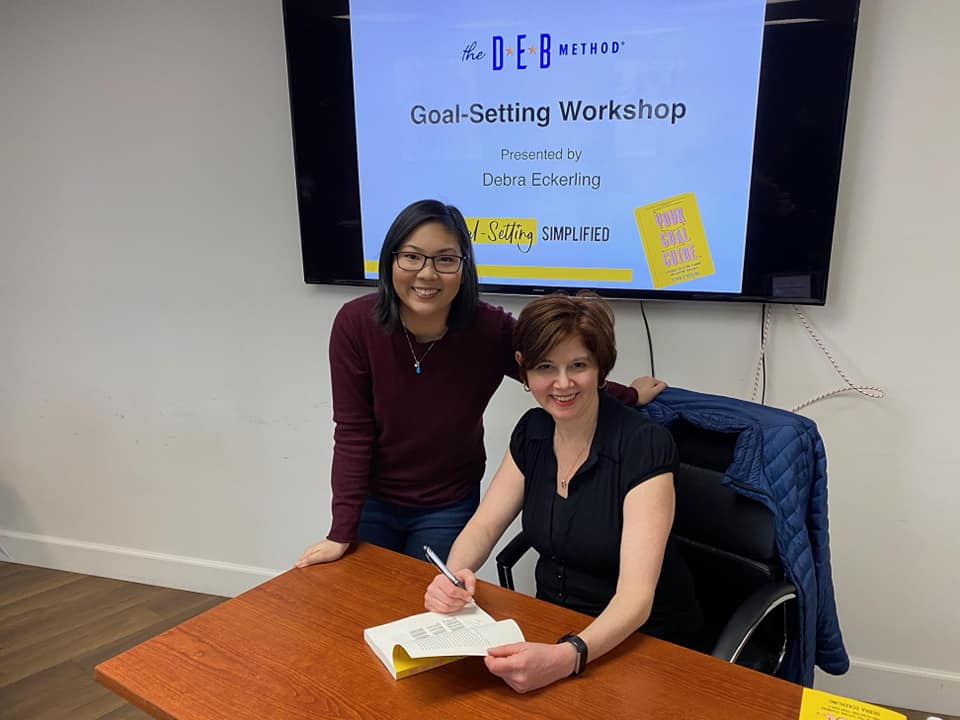 Congratulations, Mega Sugianto!
Mega is the winner of a 30-minute goal-strategy session with me. Mega, please, contact me to set up your phone or Zoom appointment.
* * *
Your Goal Guide
Want to go through the D*E*B METHOD in-depth? Grab a copy of Your Goal Guide on Amazon or at your favorite bookstore.
Your Goal Guide takes readers through the D*E*B METHOD® – Determine Your Mission, Explore Your Options, Brainstorm Your Path – and then offers tips for success, advice troubleshooting, and more.
It's the roadmap you need to define, plan, and achieve your goals!
Upcoming Events
January 23 at 7pm: Talk and book signing at Pages A Bookstore in Manhattan Beach, CA. Start the year off right by setting your goals and intentions for 2020. Reserve your spot.
January 25 at 2pm: Author event at Mystic Journey Bookstore in Venice, CA. Get tips on how to figure out your goals and put a plan in place. RSVP on Facebook.