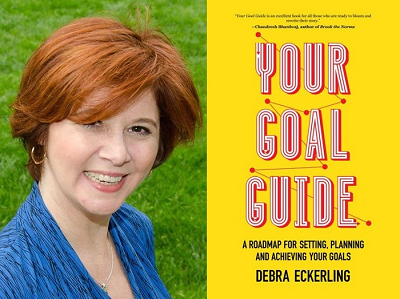 Are you ready to review your goals for the year?
Do they still apply?
Or do you need to set new ones?
To help you refocus and move forward, in July I am offering your first goal-coaching session for $100 (regularly $150).
During this one-hour meeting, we will use The D*E*B Method to create your mission statement, determine goals and benchmarks, and create a personalized plan.
Already know your project, business, or career aspirations? I can help you create a plan for your book, blog, marketing outreach, passion project, or next steps.
I want to help you set yourself up for success.
Give me an hour, I'll give you a plan.
CONTACT ME TO GET STARTED!
Deb did a great job building our blog and social media CRM channels. She is very energetic and passionate about creating quality consumer-centric content. In a short time she was able to recruit and build relationships with education subject matter experts and guest experts. She is up-to-date on all the social media channels and understands how to write engaging and compelling social content.
VP Product Marketing
Campus Explorer