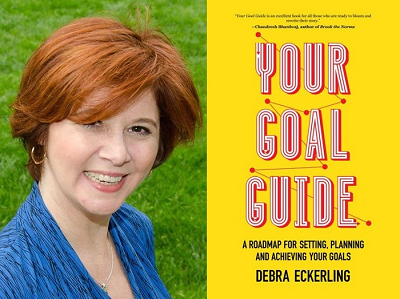 Are you ready to review your goals for the year?
Do they still apply?
Or do you need to set new ones?
To help you refocus and move forward, in July I am offering your first goal-coaching session for $100 (regularly $150).
During this one-hour meeting, we will use The D*E*B Method to create your mission statement, determine goals and benchmarks, and create a personalized plan.
Already know your project, business, or career aspirations? I can help you create a plan for your book, blog, marketing outreach, passion project, or next steps.
I want to help you set yourself up for success.
Give me an hour, I'll give you a plan.
CONTACT ME TO GET STARTED!
Thank you for the wonderful session on planning and reaching my goals. I can't believe in the short half hour of conversing, I was able to walk away with an executable plan of action and timeline to reach an immediate pressing goal. In fact it was so simple, I thought I'd missed something.

I'll end this year and begin the next one with a definite blueprint for completing tasks and getting things done–thanks to Debra. I'm stoked and inspired after our conversation, and will definitely sign up for future sessions. I'm about to pole vault over every single demon of opposition that has stymied my writing goals.