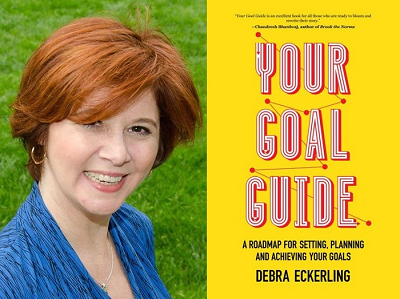 Are you ready to review your goals for the year?
Do they still apply?
Or do you need to set new ones?
To help you refocus and move forward, in July I am offering your first goal-coaching session for $100 (regularly $150).
During this one-hour meeting, we will use The D*E*B Method to create your mission statement, determine goals and benchmarks, and create a personalized plan.
Already know your project, business, or career aspirations? I can help you create a plan for your book, blog, marketing outreach, passion project, or next steps.
I want to help you set yourself up for success.
Give me an hour, I'll give you a plan.
CONTACT ME TO GET STARTED!
LAX Coworking has had the pleasure of hosting two of Debra's presentations in our space and she never disappoints! Debra is engaging, positive, and a must for entrepreneurs trying to set goals and take the next step in their business ventures. LAX Coworking is proud to have her as a contact and friend because she is absolutely fantastic!