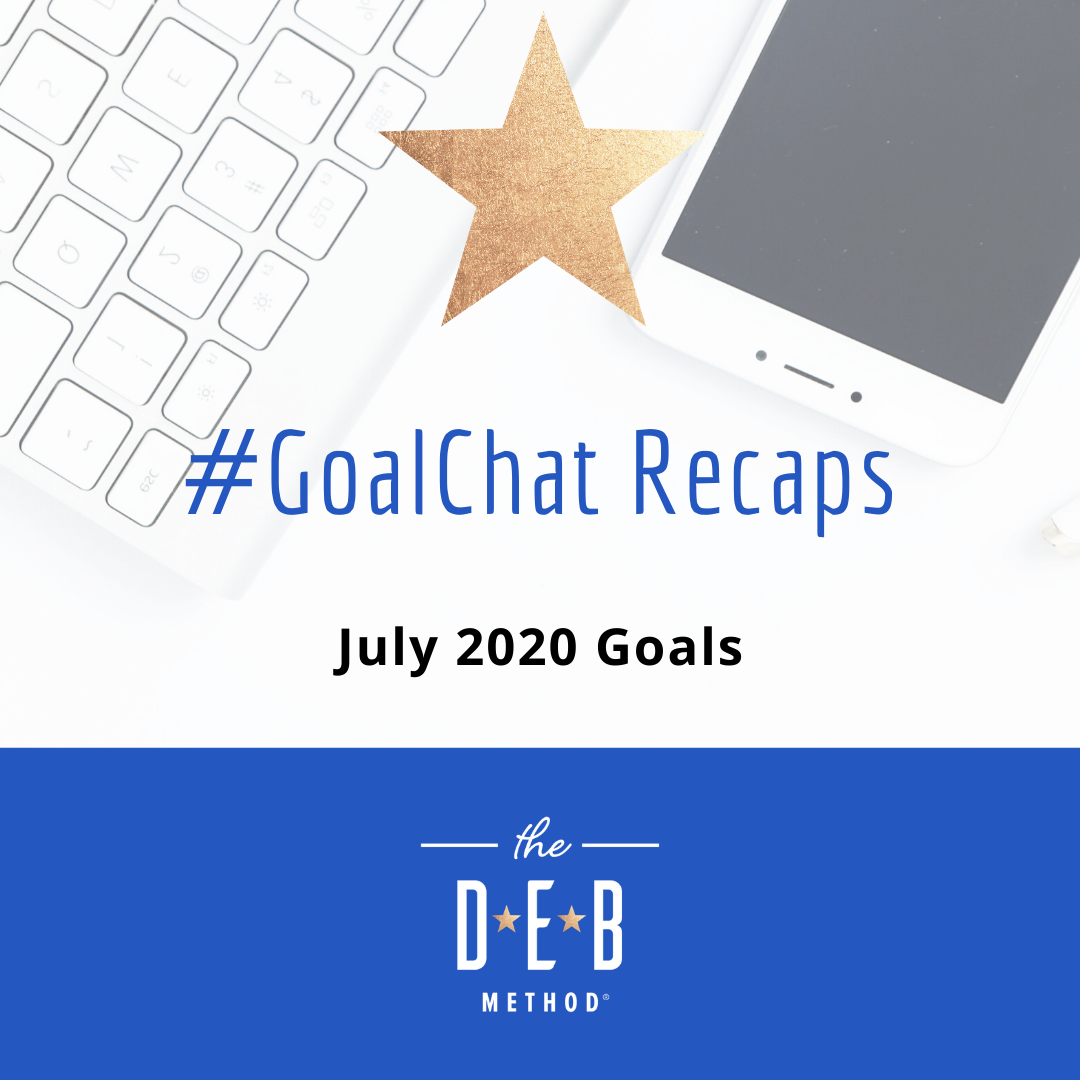 We had a very active group for our July 2020 Goals #GoalChat on Sunday night. Everyone seemed excited to reboot their goals and set themselves up for a productive second half of 2020.
My guest on Monday's #GoalChatLive was screenwriter William Martel, ScriptSecrets.net, who had lots to share about his personal goal-setting process. This applies to screenwriting, as well as other goals. Unfortunately he had technical difficulties, so here are some of his takeaways:
– Write one page/day and you will have 365 pages in a year. That's three screenplays
– Track your daily progress; Bill writes how many pages he completes each day on his paper calendar
– Reward yourself for accomplishments, rather than failure. Bill talked about someone who drowns his sorrows in ice cream when he does not achieve his goals. Much better to celebrate the wins.
Edited video coming soon …
Read the Twitter Moments Recap.
If you need help with setting boundaries, check out the Twitter chat recap on Saying No.
Bonus Goal: Over the next week, write a page a day, a blog post a day, do something every day. Then look back and see how much you accomplished using small bits of time.
What are your July Goals? Commend below or in the Facebook group.
* * *
On next week's #GoalChat the topic is Self Care. Join the Twitter chat on Sunday, July 5, at 7pm PT on Twitter. Then, on Monday, July 6, at 4pm PT Author and Pie Maker Beth M Howard, The World Needs More Pie, will join me on Facebook Live to talk about Screenwriting. We'll talk about goal-setting, too.