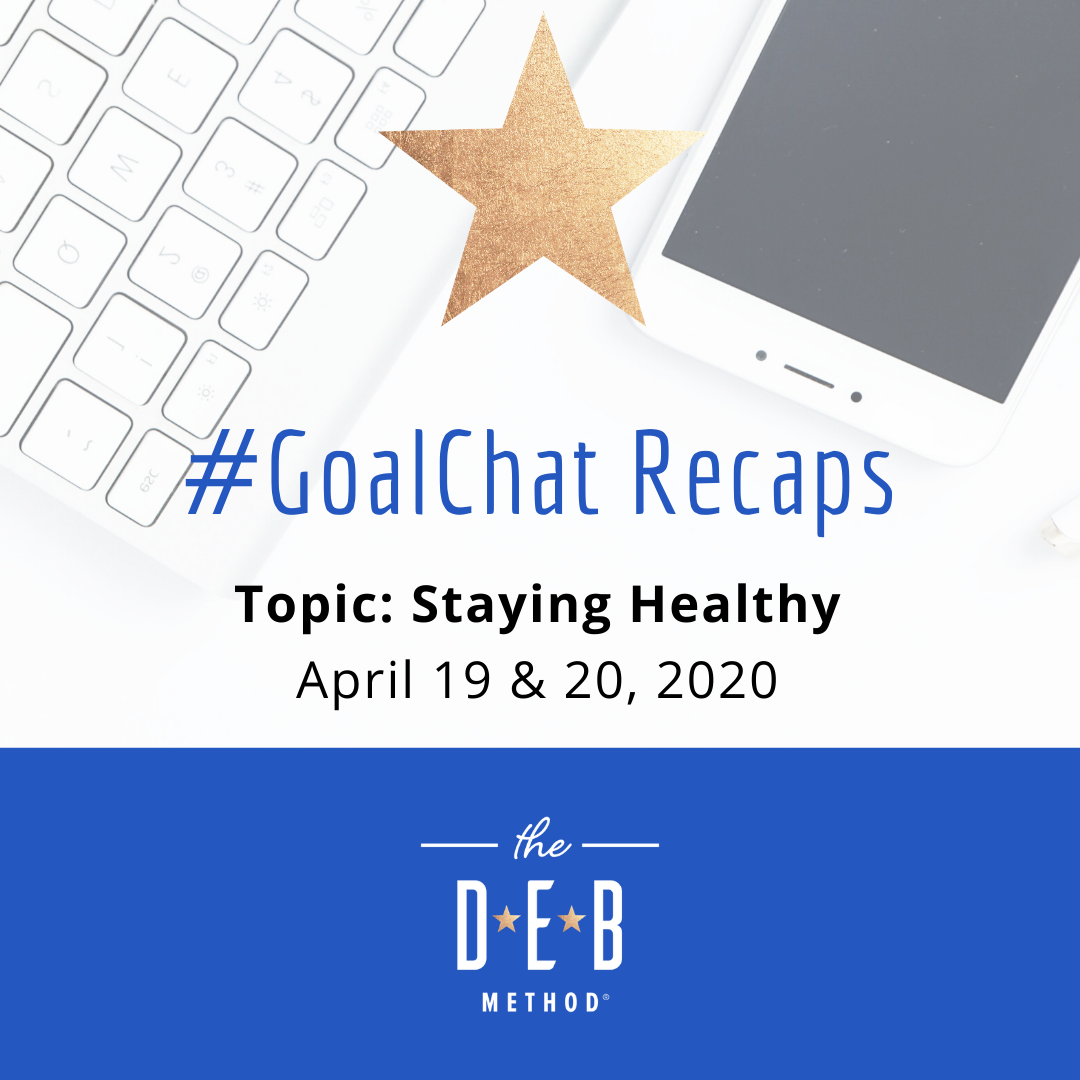 Staying Healthy is on everybody's mind these days … How do you stay healthy – and happy – during this time of isolation? I brought this topic to #GoalChat on Sunday night, as well as #GoalChat Live on Monday afternoon on the Mango Publishing Facebook page.
Watch the video:
Read the Twitter Moments Recap.
My top 3 Tips for Staying Healthy:
Self Care: Figure out what you need to do to take care of yourself, and do that …. Preferably at least once a day, more likely every other day, definitely once a week!
Set Work Boundaries: When working from home, it's easy to stay connected all day, every day. Set a cut-off time for work during the week, and do your best to unplug on the weekends. Your body will thank you.
Journaling: Feeling frustrated, sad, or at a loss? Use journaling to get that anxiety out of your body.  Read my article on Journaling for Problem Solving.
Bonus Tip: Dance Breaks: I try and take a few minutes each day and just dance. The happy feeling you get when dancing helps with attitude, motivation, and inspiration.
What are you doing to stay healthy? Commend below or on the video.
* * *
Next week's #GoalChat topic is Video. Join me on Sunday, April 26, at 7pm PT on Twitter and on Monday, April 27, at 4pm PT on Facebook Live to share wins, set goals, and chime in on the topic.