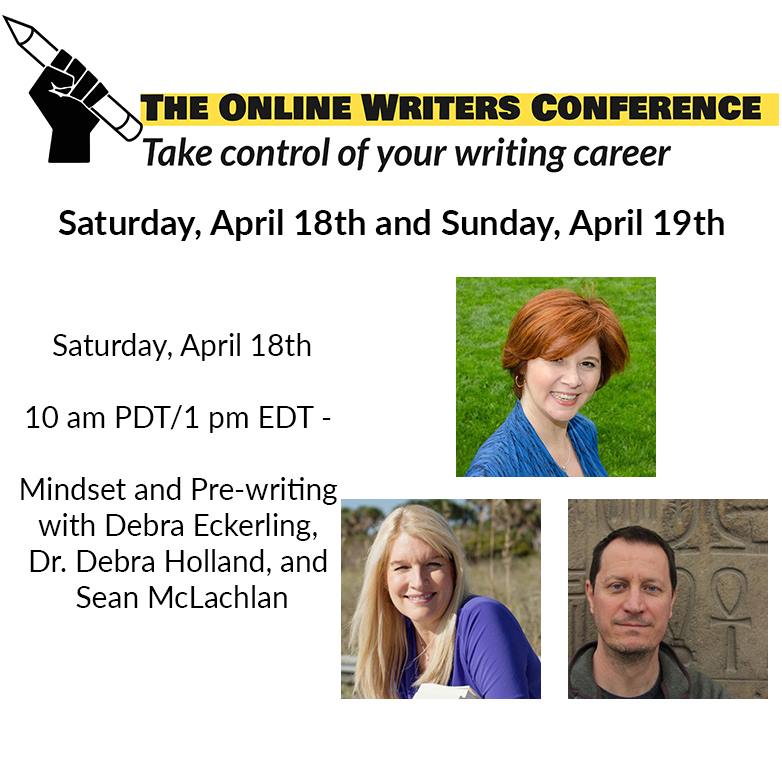 Over the weekend, I was thrilled to take part in the Online Writers Conference, hosted by Russell Nohelty and Nicolas Nelson. The 2-day free streamed event was created by Nohelty as an alternative to the oh-so-many IRL conferences that have been cancelled or postponed this year. 
The conference, which was held on April 18 and 19, 2020, offered advice for writers from the pre-writing stage through pitching and publication. My panel – with authors Dr. Debra Holland and Sean McLachlan – starts about 10 minutes into the Day 1 video. We shared our experiences and tons of advice, covering everything from planning – and pantsing – to creating a writing practice that works for you.
Watch Day 1:
Watch Day 2:
Thanks, Russell and Nic, for including us. And for creating a haven for writers to learn, connect, and get motivated to write!
* * *
Resources mentioned in my video include:
Write On Online Facebook Page and Facebook Group
Your Goal Guide Facebook Group
#GoalChat Twitter Chat – Sundays at 7pm PT on Twitter
#GoalChat Live – Mondays at 4pm PT on the Mango Publishing Facebook Page