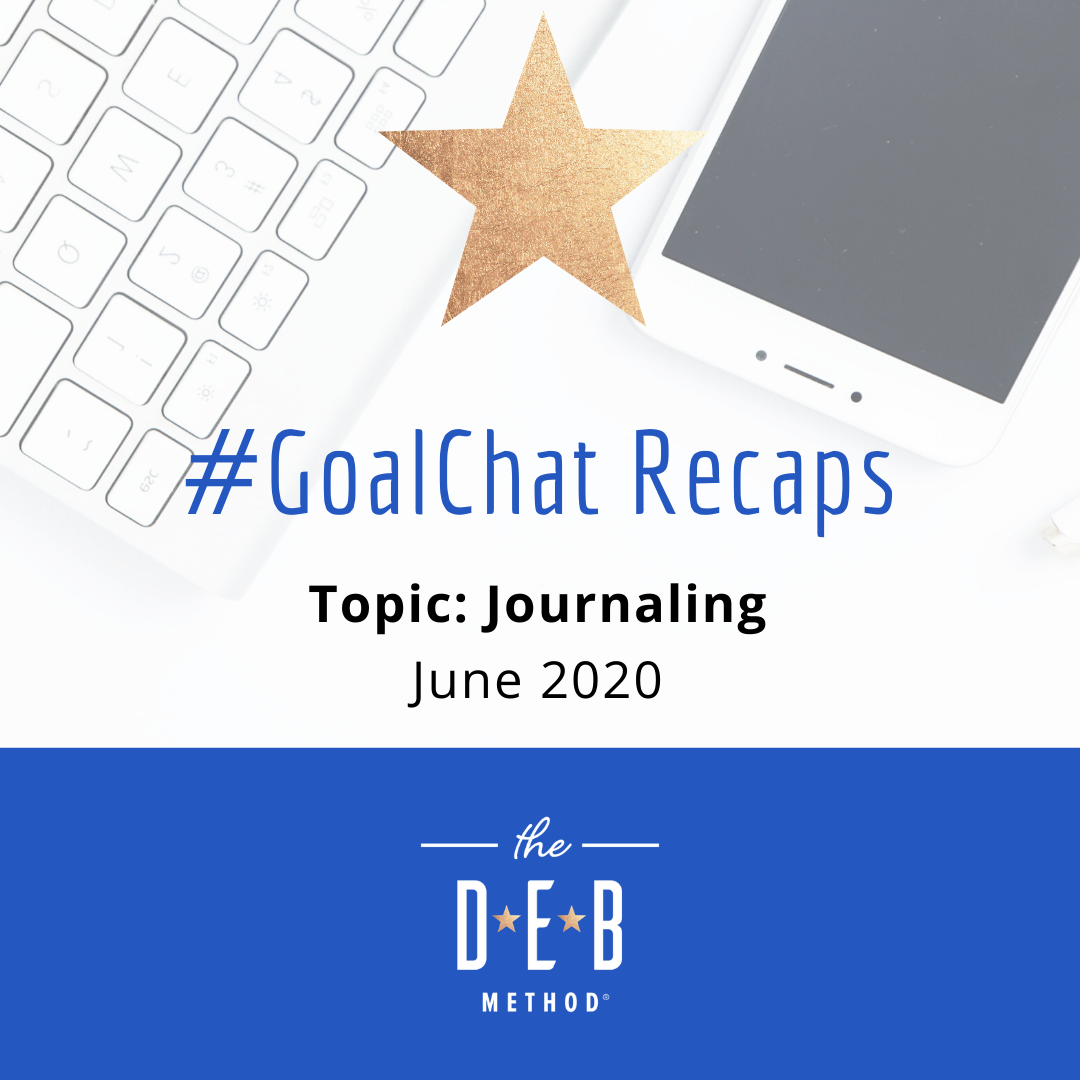 This week on #GoalChat, we talked about one of my favorite subjects: Journaling. Journaling is a huge part of the system I developed in The D*E*B METHOD, which is used in Your Goal Guide.
Fellow Mango Nita Sweeney, co-author of You Should Be Writing: A Journal of Inspiration & Instruction to Keep Your Pen Moving (June 16, 2020), shared some of her favorite journaling tips on both #GoalChat and #GoalChatLive. We talked about the value of journaling, different types of journaling practices, and more.
You Should Be Writing, co-authored by Mango Associate Publisher Brenda Knight, is filled with quotes, ranging from famous all-time-great poets like T.S. Eliot to modern creatives like Roxane Gay. It's aim is to instruct and inspire readers to become better writers.
Watch the video:
Read the Twitter Moments Recap.
Check out my article on Journaling for Problem Solving.
Bonus Journaling Prompts: Take at least 10 minutes, and write 1. All the reasons I want to stop. Then, 2. Everything that is keeping me going Let us know how it goes!
What are your thoughts on Journaling? Commend below or on the video.
* * *
On next week's #GoalChat the topic is Freelancing. Join the Twitter chat on Sunday, June 14, at 7pm PT on Twitter. Then, on Monday, June 22, at 4pm PT Naomi Nakashima, founder of the #FreelanceWritingSuccessSummit, will be joining me on Facebook Live.