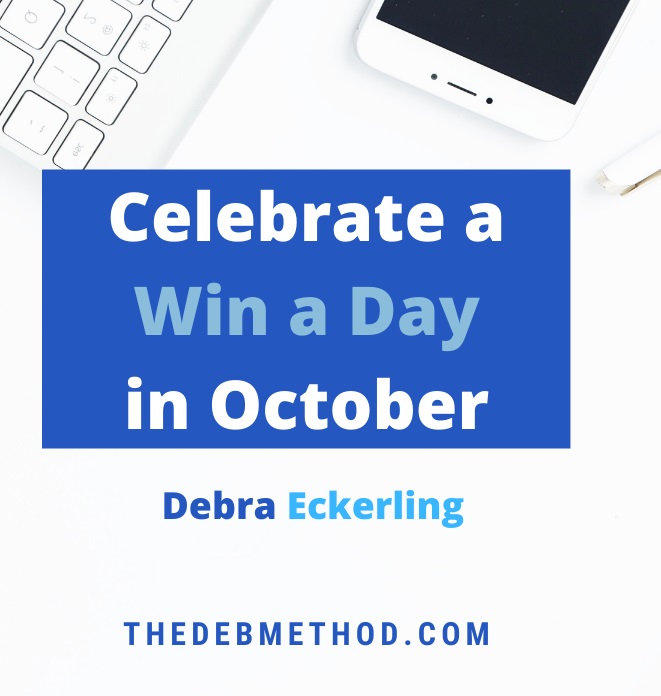 2020 has been a challenging year for many. Yes, I speak in understatements.

But, here's the good news: There's still time to get a win this year. Even better a bunch of wins!
These can and should be big wins, small wins, personal wins, professional wins. Anything and everything counts. The point is to set yourself up for success and celebrate everything.
To help you stay on track in October I will be sharing daily threads on @TheDEBMethod Facebook and Twitter pages, as well as on my LinkedIn. All you have to do is set a goal, get a win, and comment! And, if you have an unexpected win, you can share that too!
We are here to cheer you on. And, remember, you can do it!
Connect
I am a goal-setting expert and author of Your Goal Guide: A Roadmap for Setting, Planning and Achieving Your Goals
Follow @TheDEBMethod on Twitter, Facebook, and Instagram. And connect on LinkedIn.
What's your win today?
Mine was putting up this post and video!