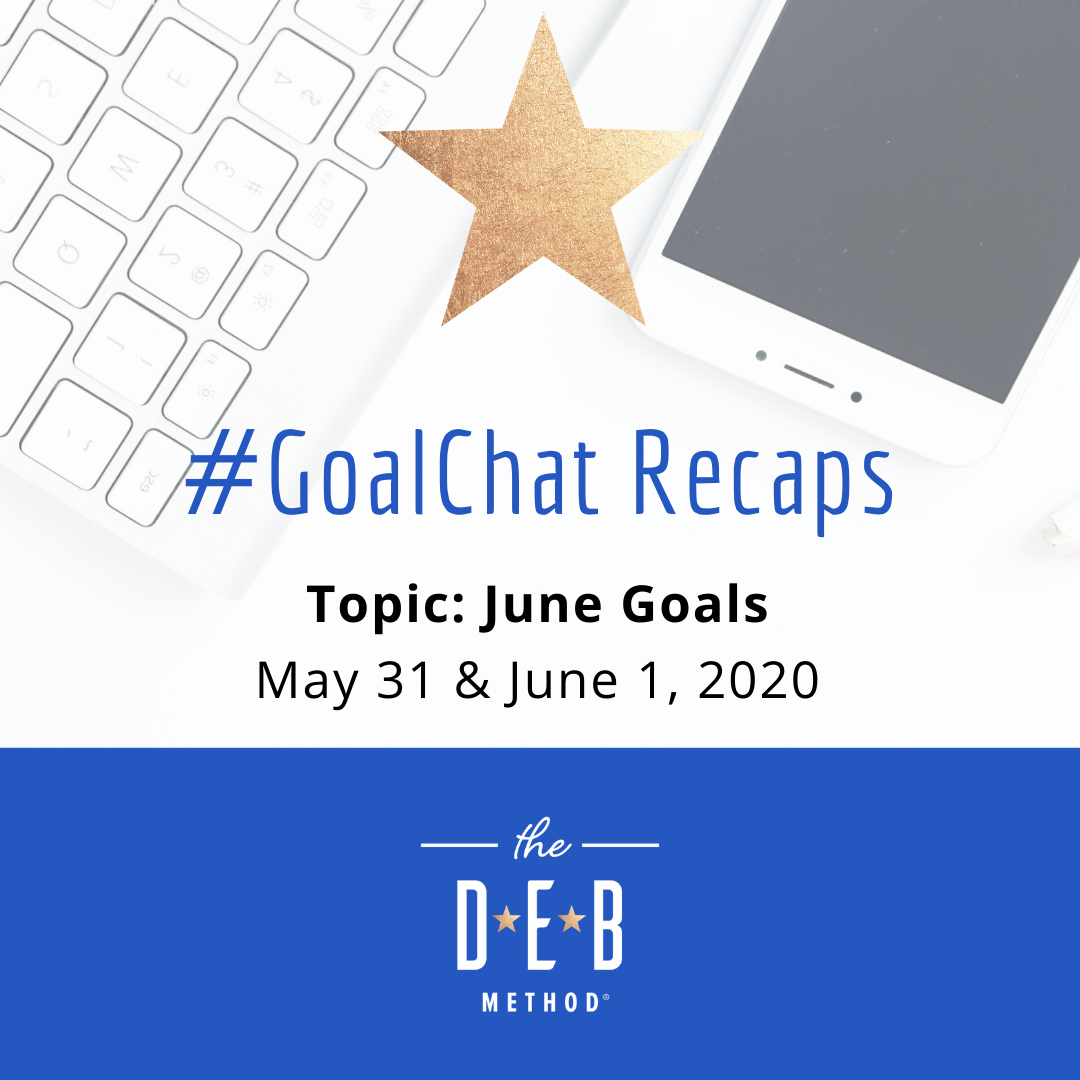 Can you believe it is June already? How are you doing? Are you ready to set some new goals? Or rework some old ones?
On Monday's #GoalChat Live, fellow Mango author G. Brian Benson, Habits for Success, and I talked about our May wins and June goals. We also discussed how to keep balance as we try to move forward with all that is going on in the world.
Watch the video:
Read the Twitter Moments Recap.
Bonus Goal: Is there something you want to learn more about? Read, watch, learn something new in June. And let us know how it goes.
What are your wins for May and goals for June? Commend below or on the video.
* * *
Next week's #GoalChat topic is Pitching. Join me on Sunday, June 7, at 7pm PT on Twitter to talk about crafting your pitch. Then, on Monday, June 8, at 4pm PT on Facebook Live Liz H Kelly, Goody PR, will be joining me. I hope you do too.