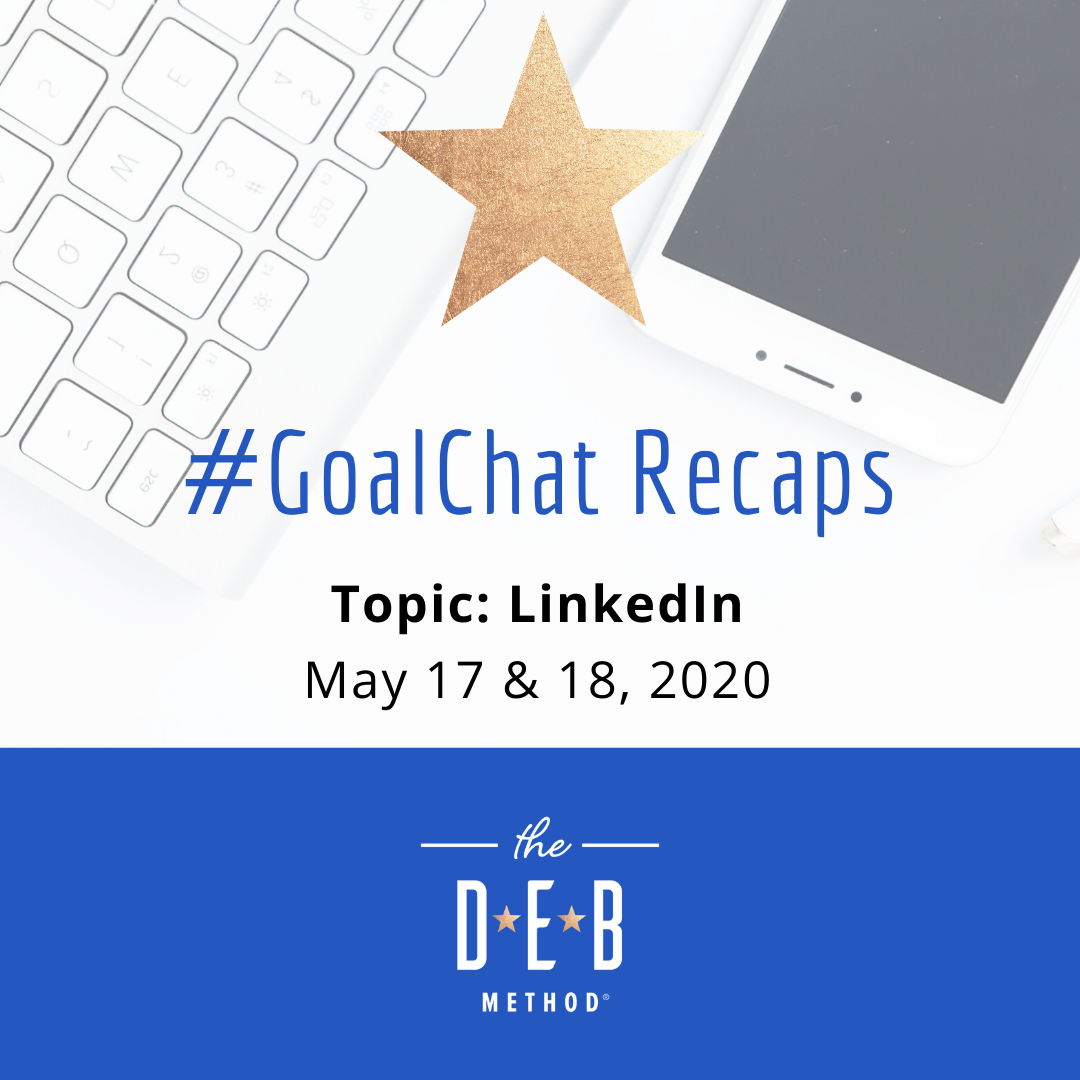 On this week's #GoalChat and #GoalChatLive we revisited a popular – and very important – topic: LinkedIn. Viveka von Rosen, Chief Visibility Officer and Cofounder of Vengreso, joined me for the weekly Live broadcast and shared tons of advice for getting the most out of LinkedIn. For instance …
Your LinkedIn profile should be a resource, rather than a resume. That means crafting a profile that shares how you help others and speaks directly to your ideal prospect or client. Writers using LinkedIn can follow other industry professionals to see what sort of content they post, but also to engage and develop rapport. And if you are a job seeker, create a LinkedIn profile that highlights your expertise. We talked about creating optimal posts, revamping your profile to speak to current events, and much, much more. It is a jammed-packed and fun conversation, not to be missed!
Watch the video:
Read the Twitter Moments Recap.
Check out my post on LinkedIn for Writers.
Bonus Goal: Find a way to put your personality in your LinkedIn profile. Let us know how it goes!
What are your best tips for LinkedIn? Commend below or on the video.
* * *
Next week's #GoalChat topic is Productivity. Join the Twitter chat on Sunday, May 24, at 7pm PT on Twitter. Then, on Monday, May 25, at 4pm PT prolific author Sean McLachlan will be joining me on Facebook Live.