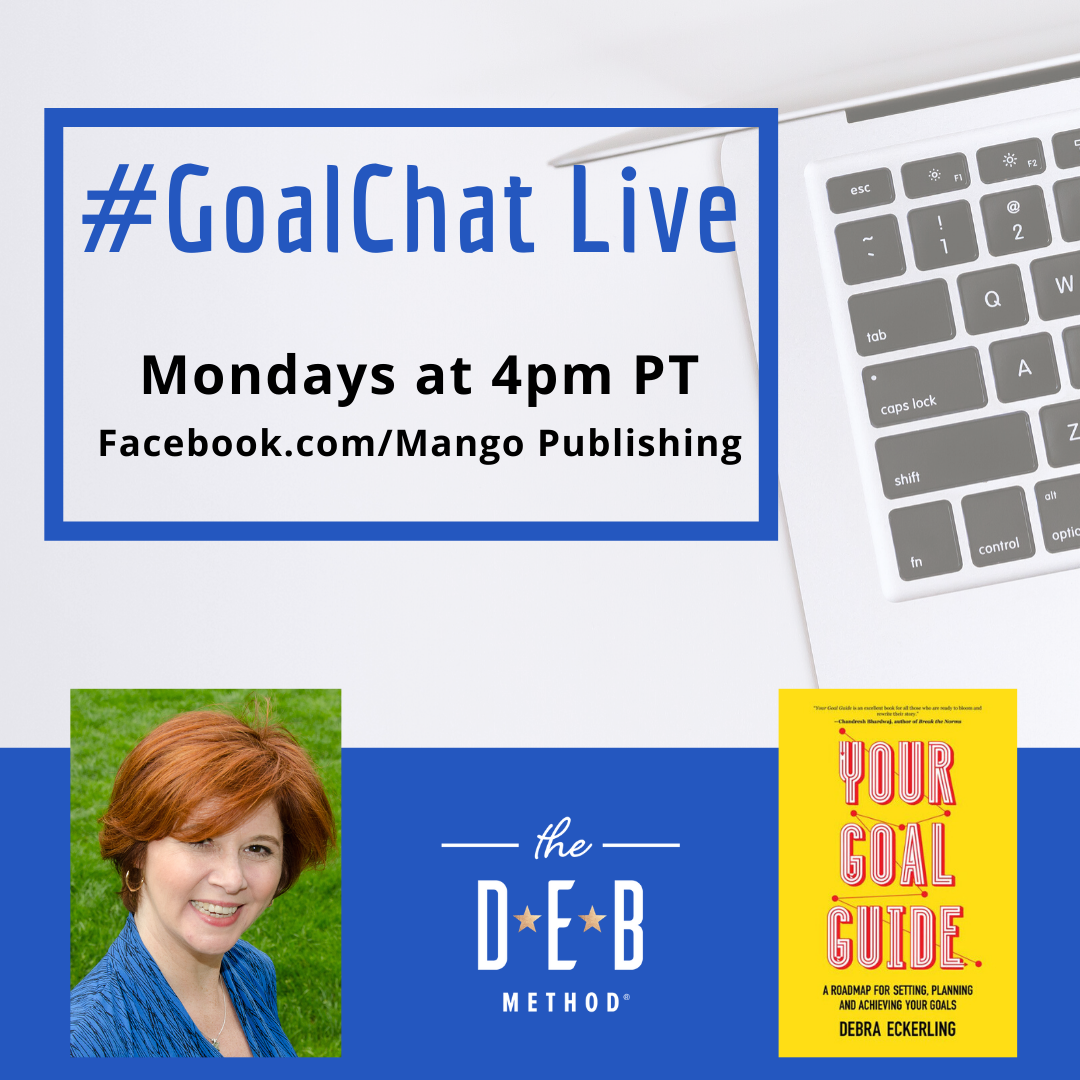 Is Facebook your comfort zone? Want a way to connect with like minds working toward their goals?
Look no further.
Starting April 13, I will be hosting #GoalChat Live every Monday at 4pm PT on the Mango Facebook page. Share wins, set goals, and get support.
In January 2018 I started the #GoalChat Twitter chat, which takes place Sundays at 7pm PT from my @TheDEBMethod account. In addition to goals, it's a weekly opportunity to touch base and chime in on the week's special topic. We discuss everything from business and social media topics to fitness and work-life balance.
#GoalChat Live has a similar purpose. To give you a community of support, as you set and achieve personal and professional goals. And, if you have any question, ask them during the Live or email me beforehand, so I can address it on air.
I hope to see you on #GoalChat on Sunday on Twitter and/or #GoalChat Live on Monday on Facebook.
In the meantime, take care, be well, and "goal" for it!