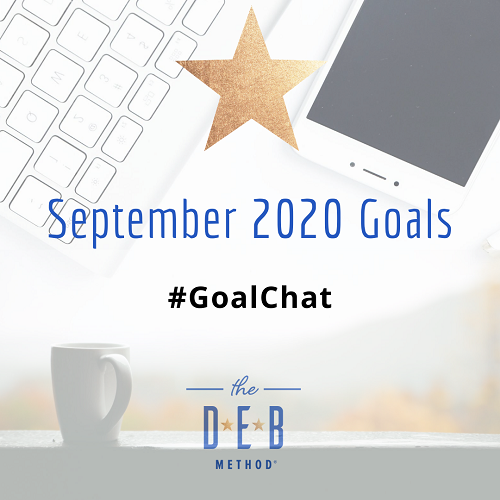 Have you set your September 2020 Goals? The #GoalChat community shared their August wins and September Goals during Sunday night's chat. Now it's your turn.
The fall is always a good time to re-prioritize and re-configure your schedule. And this year, with so many parents working from home, while monitoring school from home – means there are even more challenges. This year, when setting your fall goals, keep in mind the added responsibilities and challenges. Be kind to yourself and set yourself up for success.
Best of luck!
Read the Twitter Moments Recap.
How did you do in August? What are your September Goals? Commend below or in the Facebook group.