Want to create a blog, book, or podcast but don't know how to start?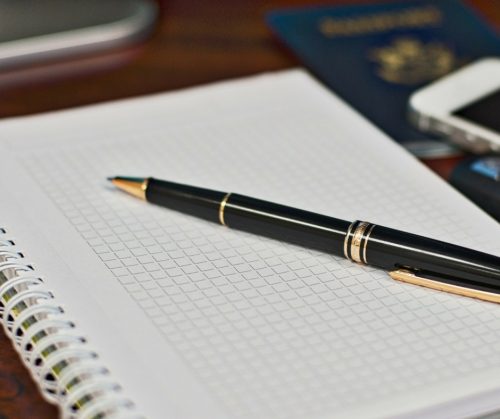 Do you need to create new marketing materials for your business, but don't have the staff?
Do you need someone to organize and spearhead your marketing plan?
Do you need your "to do" list to GET DONE?
I can help you organize your projects, energize your team, and review and revise materials.
I'll make sure things get done on schedule and on budget.
CONTACT ME TO GET STARTED!
Our Project Management Process
Evaluate: Intake meeting where we use The D*E*B Method to determine the scope of your project, as well as determine initial objectives, goals, and benchmarks.
Solidify the Plan: I"ll draft a customized plan, set the schedule, and specify resources.
Check-In: We'll have weekly follow-up meetings – phone, Skype, or email – where we review progress, troubleshoot issues, and determine next steps.
Project Types: Social media and traditional marketing initiatives; content creation, such as blogs, websites, books, podcasts, videos; training materials; proposals; presentations; process creation and implementation; and webinars, workshops, mixers, and product releases.
CONTACT ME FOR RATES –– LET'S GET YOU STARTED!
Deb did a great job building our blog and social media CRM channels. She is very energetic and passionate about creating quality consumer-centric content. In a short time she was able to recruit and build relationships with education subject matter experts and guest experts. She is up-to-date on all the social media channels and understands how to write engaging and compelling social content.
VP Product Marketing
Campus Explorer
Debra conducted a Google hangout workshop to assist Wells Fargo Hire LA's Youth Interns prepare their final peer presentations. It was fantastic! Her preparation, presentation, attention to detail, ability to communicate, educate and inspire is top-notch. Not only did Debra provide expert coaching and guidance, she followed up with all the participants to offer continuous support. Debra goes the extra mile in everything she does – she made this intensive, interactive learning experience fun! awesome!
Consultant
Wells Fargo Hire LA's Youth Internship Progran
I recommend Deb as a goal coach if you want to get your book out for the world to enjoy! Within the first hour of working with me and my writing partner, Debra brought awareness and focus on our project's strengths. We also realized areas where our visions of the book were vastly different. These conversations were important to get us off on the right foot.

Debra pushed us from merely discussing the book to actually writing the first chapter within days of our conversation.
I also offer: