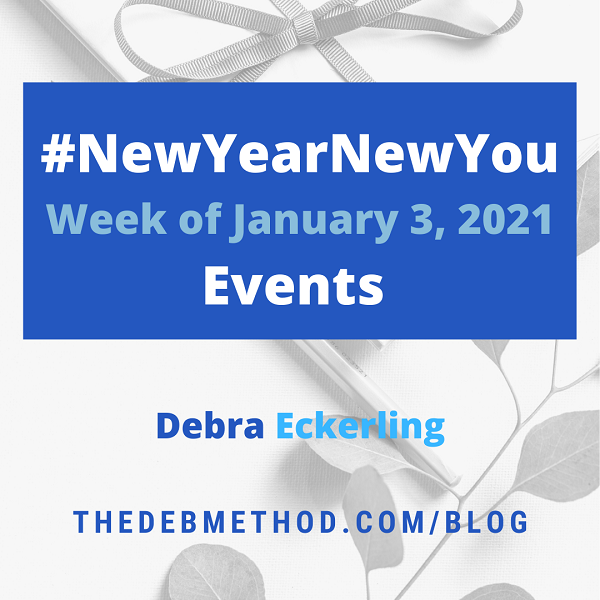 Happy New Year! So excited to start the calendar new year with lots of events designed to set you up for success. Here's what's going on the first week of 2021!
January 3: #GoalChat at 7pm PT on Twitter. Topic is Personal Goals. 
January 4: #GoalChatLive at 4pm PT on the Mango Publishing Facebook page. Join me and guests Shanil Virini, Kathie Fong Yoneda, and Viveka von Rosen for our Calendar New Year's Celebration. Shanil is a scientist and science educator, Kathie is a entertainment industry professional, and Viveka is a LinkedIn expert! All three are authors and genuinely awesome human beings! Watch live or catch the replay.
January 6: Mango Publishing Heart Wisdom Panel with Sherry Belul and G. Brian Benson. Topic is Habits and Goals.  RSVP on Facebook.
January 7: Guest on Agorapulse #AgencyChat at 11am PT on Twitter.
January 8: Guest on the Social Pulse Live Show at 11am PT on Facebook.
* * *
Throughout January, I will post #NewYearNewYou Events, videos, #Tips, and more on @TheDEBMethod social media accounts. Follow @TheDEBMethod on Twitter, Facebook, and Instagram. And connect on LinkedIn.
Grab your copy of my latest book, Your Goal Guide: A Roadmap for Setting, Planning and Achieving Your Goals, and then  join the Your Goal Guide Facebook group.