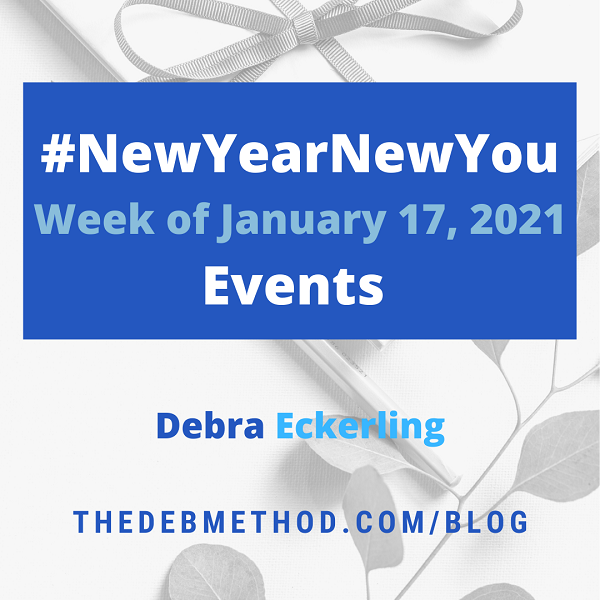 Week three of 2021 #NewYearNewYou. Lots of change. Lots of planning. More events this week. I hope to see some of you online this week!
January 17: #GoalChat at 7pm PT on Twitter. Topic is Networking. 
January 18: Goal-Setting Basics: Your GoalTopia Mission & Motto Workshop. The key to any successful journey is a solid foundation. You need to know where you are, where you want to be, and why, so you can make a focused plan. During this workshop, goal-setting expert Debra Eckerling will guide you through writing your current and future bio, crafting a mission statement, and creating a motto. Register.
January 18: #GoalChat Live at 4pm PT on the Mango Publishing Facebook page. Guest is Beth Granger, Beth Granger Consulting 
January 22: 5th Annual Goal-Setting Workshop at LAX Coastal Chamber of Commerce. Get details and register. Note: This is for LAX's Power Professionals group, and highlights job search and career development. Get details and register.
* * *
Throughout January, I will post #NewYearNewYou Events, videos, #Tips, and more on @TheDEBMethod social media accounts. Follow @TheDEBMethod on Twitter, Facebook, and Instagram. And connect on LinkedIn.