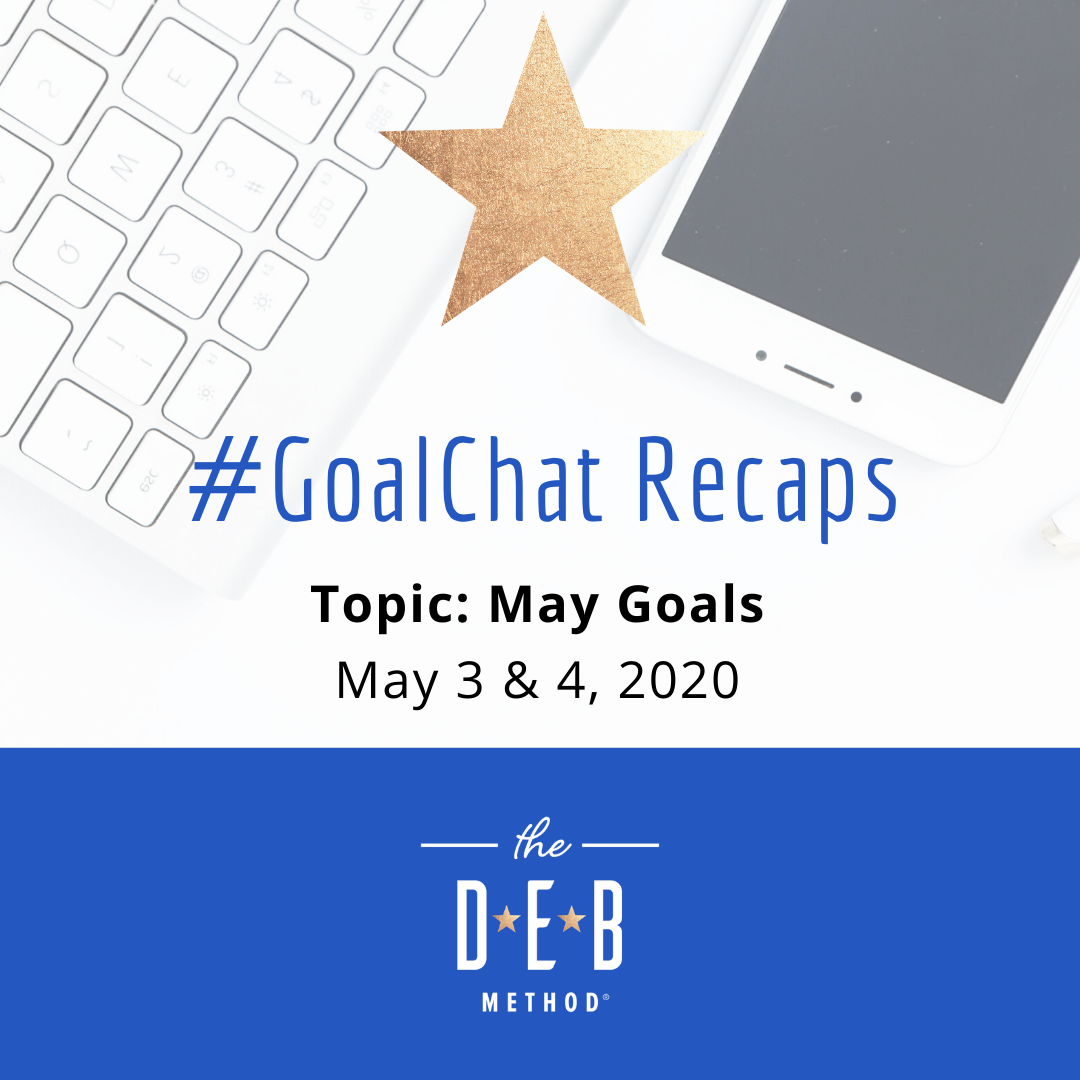 It's the beginning of May. Have you, like so many others, spent the last few months rebooting your goals? Or are you still in the rethinking phase? Just remember, whatever progress you have made over the last two months is awesome. Keep up the great work and keep going!
On Monday's #GoalChat Live, Desiree Duffy, founder of Black Chateau and Books that Make You, joined me to talk about how and why she created LABookFest. As someone who normally does a variety of live events, Desiree created a virtual author conference, happening on May 9. We also talked about speaking goals, figuring out your focus, and more.
Watch the video:
Read the Twitter Moments Recap.
Bonus Goal: Is there something you've been wanting to create? Do you have a solution that will help people dealing with the new isolated world? Give yourself permission to play with an out-of-the-box idea and see what comes of it.
What are your wins for April and goals for May? Commend below or on the video.
* * *
Next week's #GoalChat topic is Spring Projects. Join me on Sunday, May 103, at 7pm PT on Twitter to plan for Spring. Then, on Monday, May 11, at 4pm PT on Facebook Live Garden Master David King, The Learning Garden, will be joining me. I hope you do too.