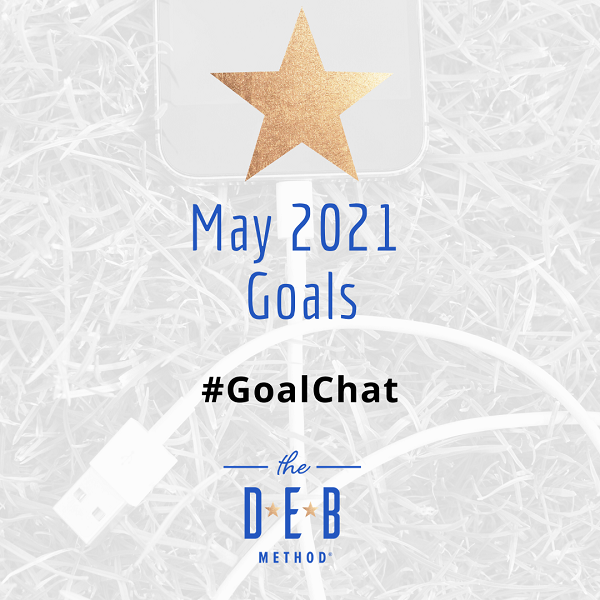 Time to set your May 2021 Goals! As we enter a new phase – and get fully into Spring – the May theme is reconnecting! Reconnecting with ourselves, our friends, and our goals. I have some great #GoalChats lined up for May!
Read about the #GoalChat community's April wins and May 2021 goals – personal and professional – in the May 2021 Goals Twitter Moments Recap.
Be sure to join our May Rocking Reconnecting #GoalChatLive Party on May 3, at 4pm PT too. My guests are Dayna Steele and Viveka von Rosen, authors of 101 Ways to Rock LinkedIn.
What was your biggest win in April? What are your personal and professional goals for May 2021? Comment below or in the Facebook group.
* * *
For inspiration and motivation all year long, follow @TheDEBMethod on Twitter, Facebook, and Instagram. And connect on LinkedIn.