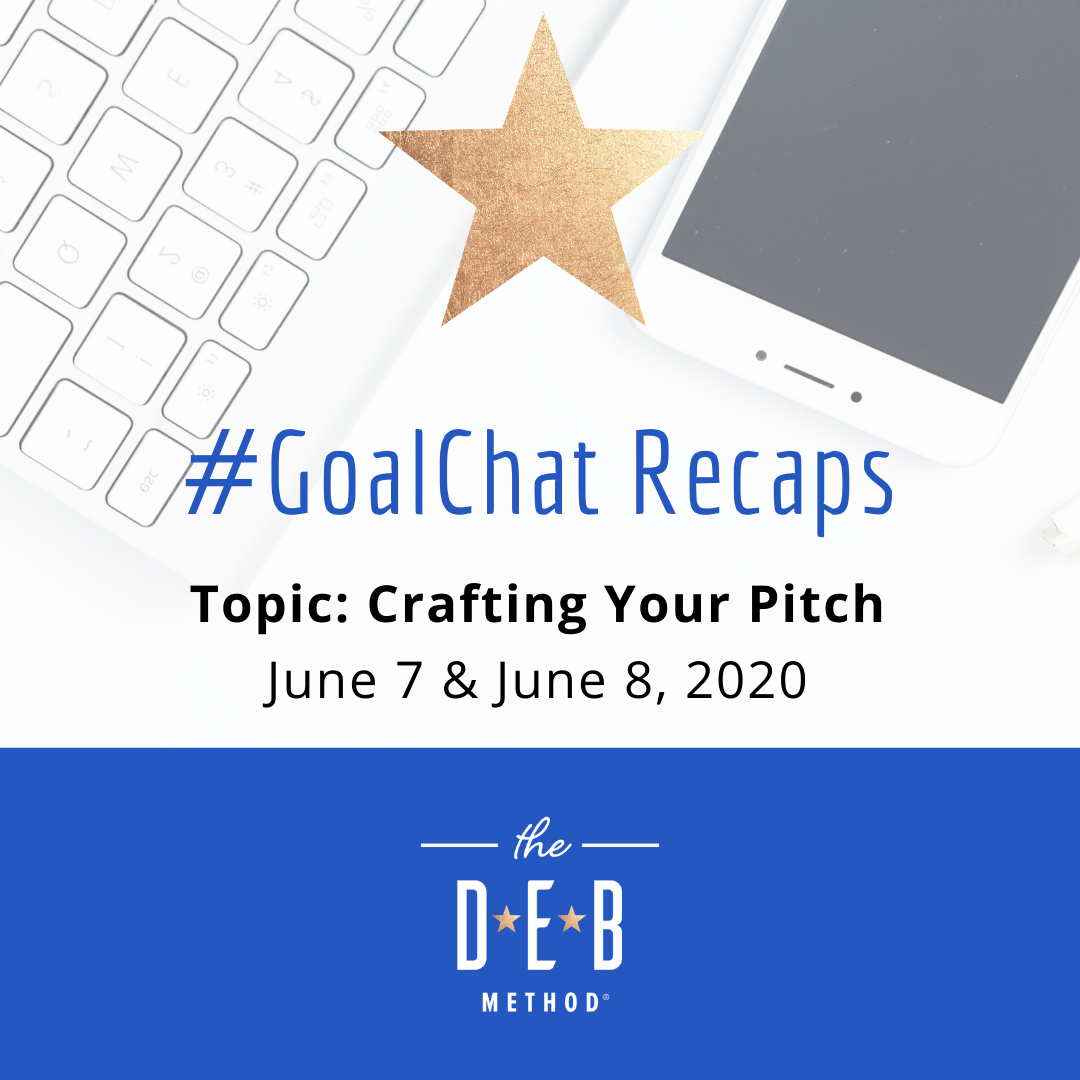 In order to showcase your expertise, whether it's to prospects, new connections, or the media, you must first discover how to Craft Your Pitch. There was lots of insight on Pitching from the #GoalChat community on Sunday night. And on Monday, Liz H Kelly, founder of Goody PR and author of 8 Second PR, joined #GoalChatLive to talk about Crafting Your Pitch.
Among her amazing tips – we talked for an hour, so there is lots to learn – Liz shared the four of the elements for crafting your pitch to the media: 1. Subject Line. 2. The Hook. 3. Talking Points. And 4. Your Bio (which should include your "As seen on" credits. She also shared her motto for following up with the media: Be Patient, Be Persistent, and Never Desperate.
Watch the video:
Read the Twitter Moments Recap.
Bonus Goal: Brainstorm 10 subject lines. Take a walk. And then choose three to craft as a pitch. Let us know how it goes!
What are your best tips for Crafting Your Pitch? Commend below or on the video.
* * *
On next week's #GoalChat the topic is Journaling. Join the Twitter chat on Sunday, June 14, at 7pm PT on Twitter. Then, on Monday, June 15, at 4pm PT Brenda Knight, Associate Publisher of Mango, and Nita Sweeney, authors of You Should Be Writing: A Journal of Inspiration & Instruction to Keep Your Pen Moving, will be joining me on Facebook Live.