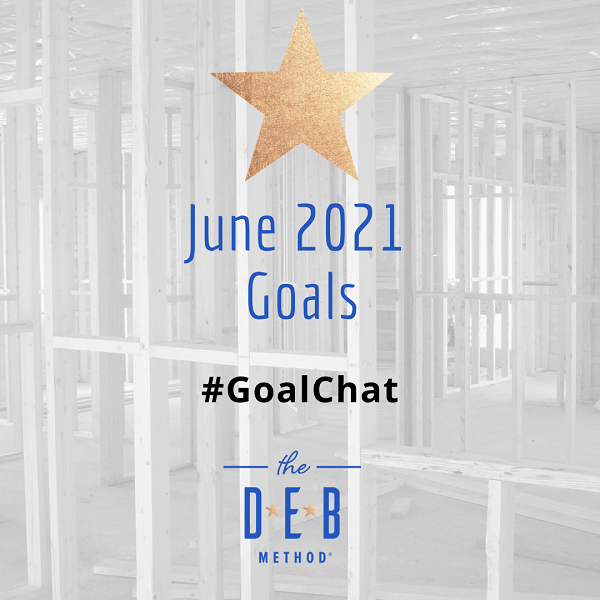 Have you set your June 2021 Goals? Since May was all about reconnecting, it makes sense to start rebuilding in June. This month, we will talk about reinventing, rebuilding your image, and confidence. Learn more about the June #GoalChats topics and guests!
Read about the #GoalChat community's May wins, as well as their personal and professional June 2021 goals in the June 2021 Goals Twitter Moments Recap.
Be sure to join our June Rebuilding #GoalChatLive Party on May 31, at 4pm PT too. My guests are Jennifer Ballard (Disco Ball Designs), Alina Fridman (Ladies Take the Lead), and Tanys Coughlan (Twillow Lifestyle).
What was your biggest win in May? What are your personal and professional goals for June 2021? Comment below or in the Facebook group.
* * *
For inspiration and motivation all year long, follow @TheDEBMethod on Twitter, Facebook, and Instagram. And connect on LinkedIn.