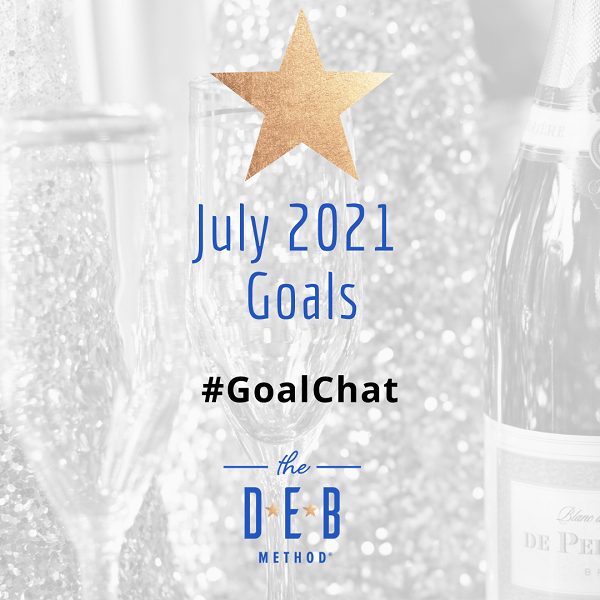 Are you ready for summer? Have you set your July 2021 Goals? We made it this far in 2021. Time to celebrate! I have a wonderful slate of guests and topics for July, including Biz Careers, Resilience, and Self-Sabotage. Plus, get ready to learn about my #SummerGoalChallenge!
Read about the #GoalChat community's June wins, as well as their personal and professional July 2021 goals in the July 2021 Goals Twitter Moments Recap.
Be sure to join our July #HappyMidYear Party on June 28, at 4pm PT too. My guests are Denny Brown, Elaine Hall, and Jeff Sweat. 
What was your biggest win in June? What are your personal and professional goals for July 2021? Comment below or in the Facebook group.
* * *
For inspiration and motivation all year long, follow @TheDEBMethod on Twitter, Facebook, and Instagram. And connect on LinkedIn.