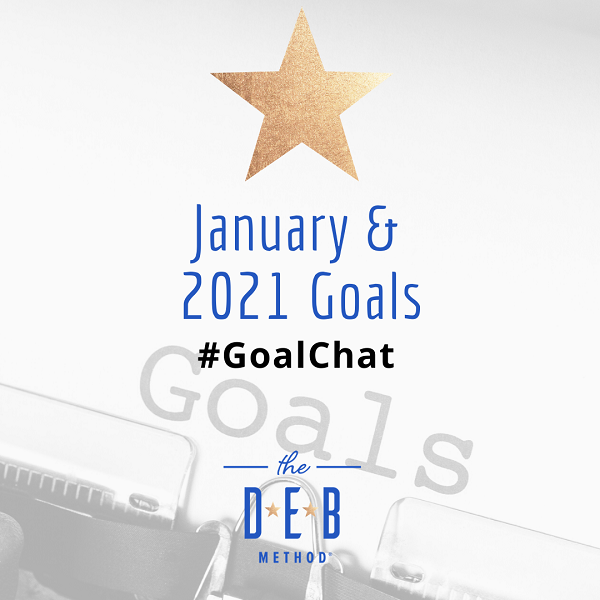 Happy Calendar New Year! Our last #GoalChat of 2020 was an opportunity to share or recent wins, as well as January and 2021 goals. Now everyone is on track to start this fresh new year, whether of not they got a head start on DEBcember 1st.
The #GoalChat community shared their December wins, as well as their goals for January and professional goals for 2021. We will discuss personal goals during the next #GoalChat
Read the Twitter Moments Recap.
Be sure to join our Calendar New Year #GoalChatLive Party on January 4, at 4pm PT.
What was your biggest win in December? In 2021? Have you set your January and 2021 Goals? Commend below or in the Facebook group.