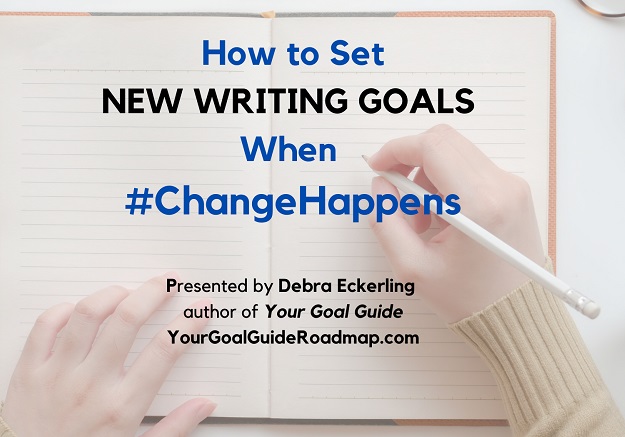 Are your writing projects stuck?
Has your book release been delayed or changed? Do you have a manuscript sitting in a publisher's inbox? Has your freelance writing work stalled?
The Mechanic's Institute, in partnership with the San Francisco Writers Conference and the Women's National Book Association, San Francisco Chapter, presents "How to Set New Writing Goals When #ChangeHappens: a conversation with Debra Eckerling."
During this conversation with Taryn Edwards, I will discuss:
Strategies for Making New Plans
Alternative Writing Goals
Tips for Setting Yourself Up for Success
And more…
Grab your lunch, a cup of coffee, and your questions.
When: June 11, 12pm PT
Where: Zoom
Register and get more information.