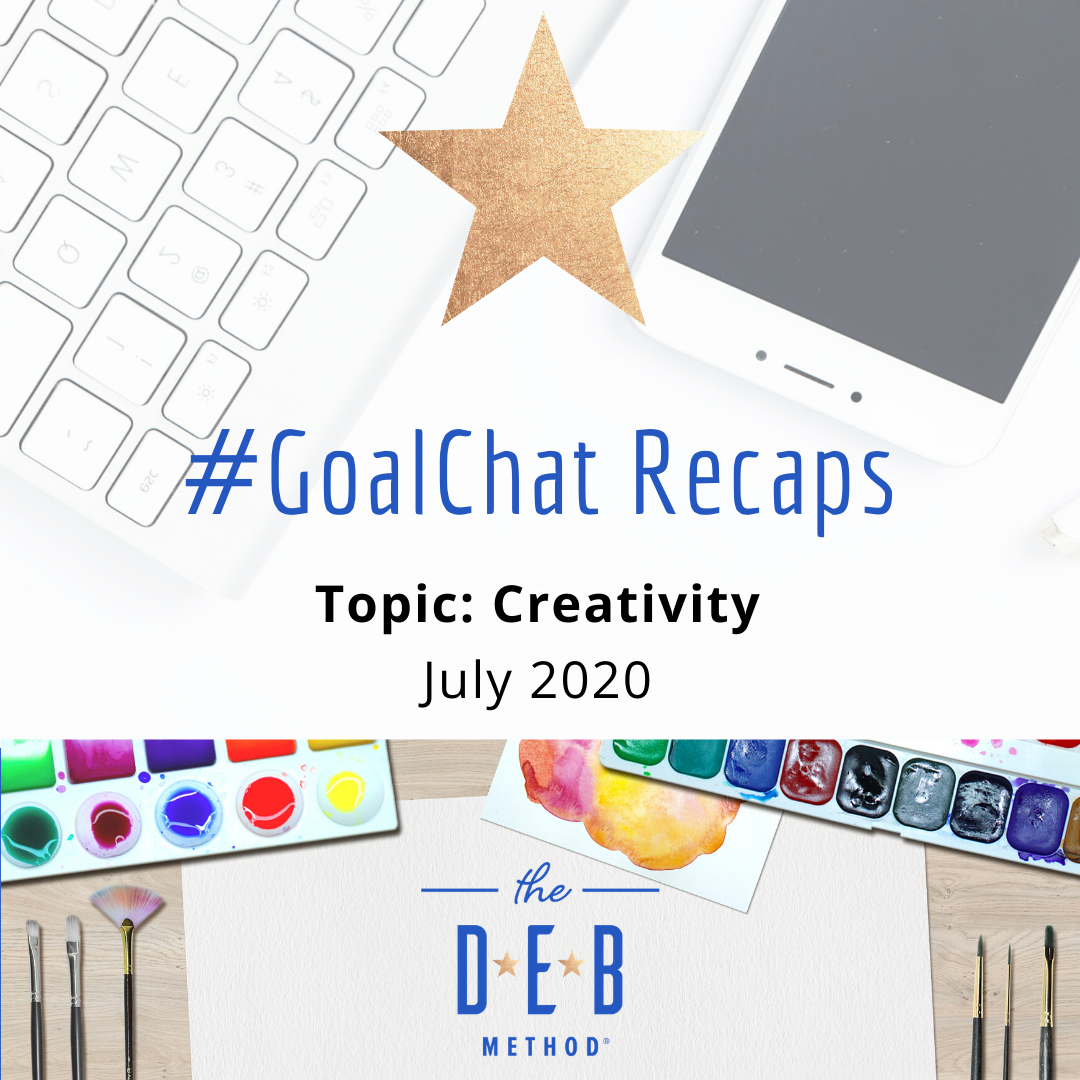 This week on #GoalChatLive, I was joined by Pilar Alessandra to discuss Creativity! Pilar is the founder of OnthePage.tv and author of The Coffee Break Screenwriter and The Coffee Break Screenwriter Breaks the Rules.
On Sunday night we had a Creativity-themed summer party. What a fun and active conversation!
Then on Monday, Pilar Alessandra and I talked about how this is the best time to be creative and innovative. This does not just apply to your writing – though we did talk about that. Pilar offered a bunch of tips for being creative in your writing and screenwriting. We also discussed scheduled versus finding time to be creative, as well as how people can use the time – and situation – to look at the challenges the world is facing and see what creative solutions they can develop.
Creativity
Read the Twitter Moments Recap.
Bonus Goal
Write your favorite scene for your characters. Or write up an ideal scenario for yourself.
Listen to Pilar Alessandra's interview with me on her podcast: On the Page Podcast #665: A Roadmap for Achieving Your Goals.
What are your tips for Creativity? Commend below or on the video.
* * *
Next Week
On next week's #GoalChat we will be talking about humor. Join the Twitter chat on Sunday, July 19, at 7pm PT on Twitter. Then, on Monday, June 29, at 4pm PT Allen Klein, The Lighten Up Book. will join me on Facebook Live.