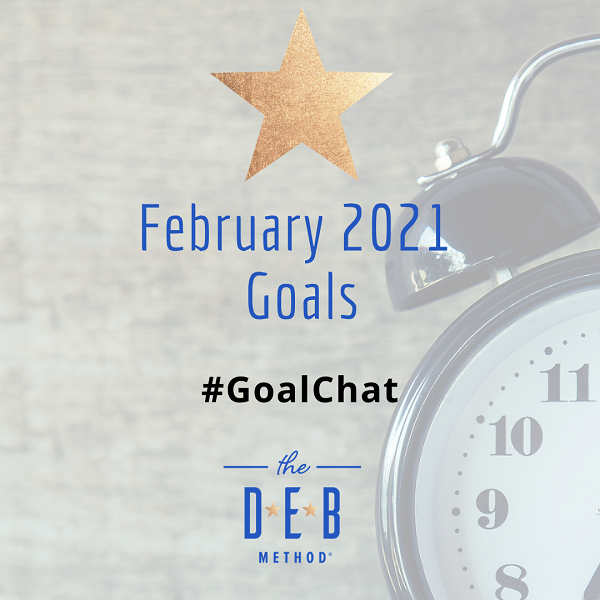 Did you set February 2021 goals? Or do you need to start 2021 from scratch? Studies show that most people give up on their New Year's resolutions by now. Not on my watch!
Every day this month, I will post #FebruaryReset goal on @TheDEBMethod social media accounts. Plus, all of this month's GoalChat topics are on the February Reset theme.
Check out the #GoalChat community's January wins and their February 2021 goals – personal and professional – in the February 2021 Goals Twitter Moments Recap.
Be sure to join our #FebruaryReset #GoalChatLive Party on February 1, at 4pm PT too.
What was your biggest win in January? Did you have a good month or do you need a February Reset? What are your February 2021 goals? Comment below or in the Facebook group.
* * *
For inspiration and motivation all year long, follow @TheDEBMethod on Twitter, Facebook, and Instagram. And connect on LinkedIn.