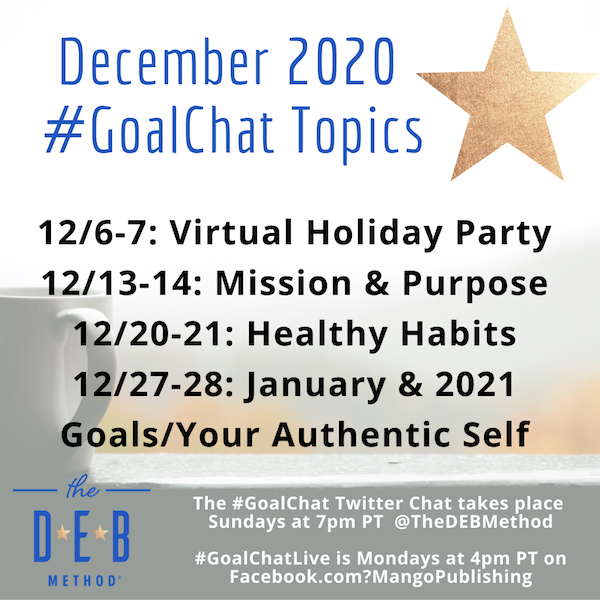 The December 2020 #GoalChat topics are all about starting the New Year right! We will have our annual Twitter holiday party, and then get into some awesome foundational topics, including mission & purpose and healthy habits.
Here are the December #GoalChat and #GoalChatLive Topics and Guests:
December 6: Virtual Holiday Party.
December 7: Guest is Jennifer Ballard, Jen's Virtual Events.
December 13: Mission & Purpose.
December 14: Guest is Tim Tamashiro. 
December 20:  Healthy Habits.
December 21: Guest is Elise Marie Collins. 
December 27:  January & 2021 Goals.
December 28: Topic is Your Authentic Self. Guest is May King Tea. 
* * *
#GoalChats are every Sunday at 7pm PT, and is Tweeted from @TheDEBMethod Twitter  account.
#GoalChatLive takes place on Mondays at 4pm PT from the Mango Publishing Facebook Page.
Read the Twitter Moments Recaps.