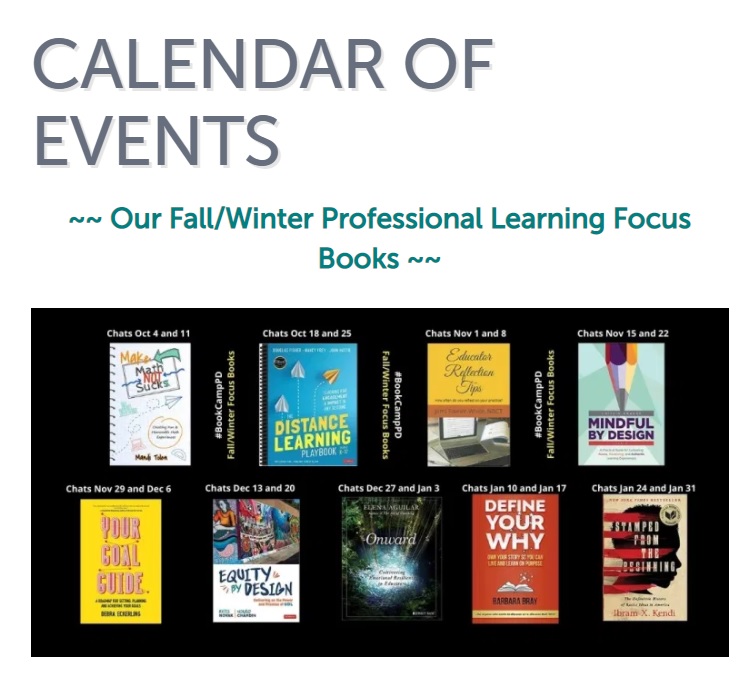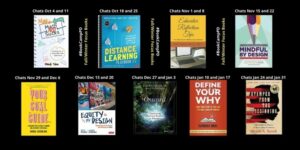 Meredith Johnson started #BookCampPD in June 2017, in order to introduce professional-learning books to educators.
"Having taken the most wonderful journey during a forty-year span in education, I found myself wanting to find a way to continue to contribute to a profession I adore," she writes on her blog. "I found Twitter was an amazing place for educators to learn together.
"I began reflecting," she continues. ""How could this be molded into something that would consistently share knowledge with others on topics they wanted to know more about in their careers?" Then, this graphic quickly flashed across the screen, and the idea of #BookCampPD began to take shape."
Join the Twitter chat discussion of Your Goal Guide on November 29 and December 6 at 4:30pm PT. And also check out the rest of the books being highlighted this season. You may want to participate in those conversations, as well.
Online Book Clubs
Are you interested in using Your Goal Guide: A Roadmap for Setting, Planning and Achieving Your Goals as a selection for your book club? Please reach out. I would be happy to drop in for your discussion. Contact me.