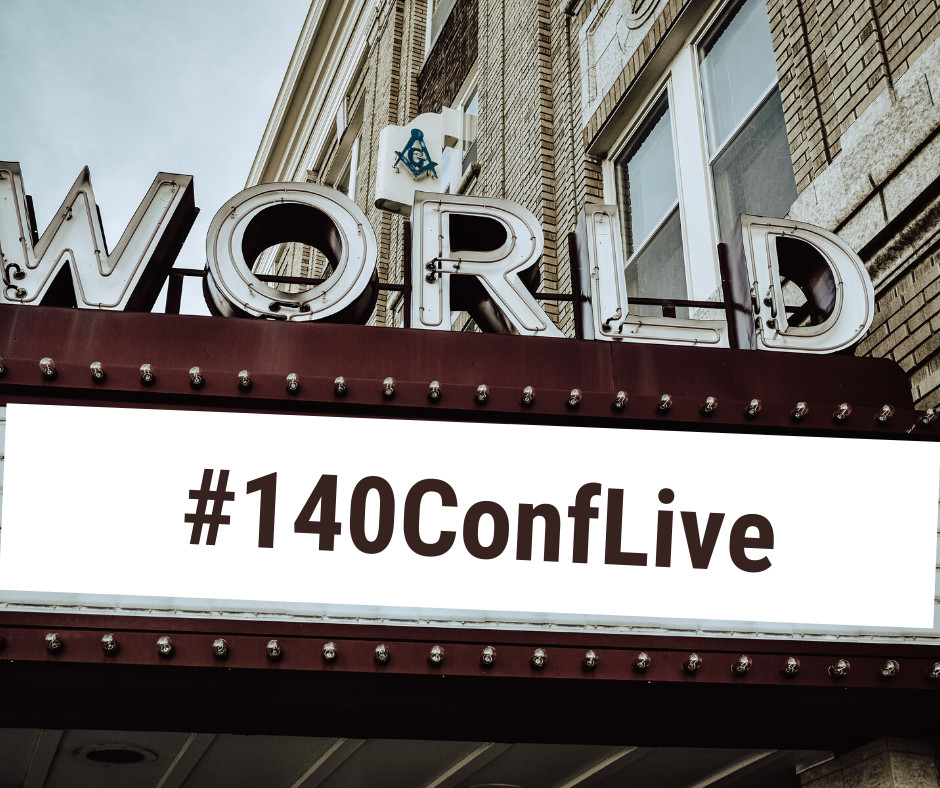 I'm thrilled to announce the return of #140conf. Introducing #140ConfLive. The first event in this new series will be 9am PT on May 27, 2020.
Internet pioneer Jeff Pulver created the original #140conf back in 2009 as a way to create community through real-time connection. In 2020 it's online technology that enables people to maintain and create connections. So Jeff decided the time is NOW to bring back #140conf!
#140ConfLive on May 27, 2020, is the first of a series of events designed to bring people together, while growing the global #140Conf community. In #140Conf-style, each scheduled talk is 10 minutes. Join Jeff Pulver, Debra Eckerling, Devon Glover, Peter Katz, and Liz Nead for this kickoff event.
The Speakers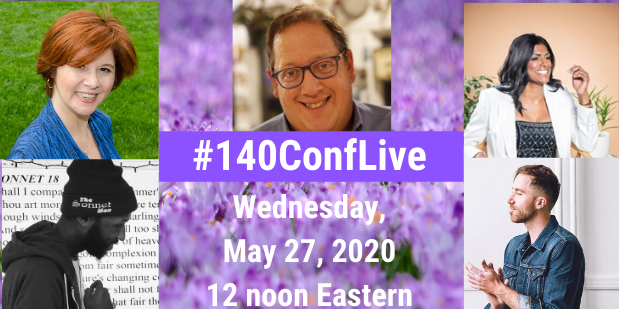 The Details
There's no charge to attend this new – yet familiar – experience. However, if you'd like support community efforts, we'd appreciate a donation to Invisible People, founded by frequent #140conf-speaker and friend Mark Horvath, in memory of his mom, Laura Jones. 
The Zoom doors for #140ConfLive open at 11:45am ET on May 27, with talks scheduled from noon to 1pm. Since it's our goal to emulate the IRL experience as much as possible, stick around for time in breakout rooms to connect with old friends and make new ones.